CASH MANAGEMENT, DOSSIER COVID-19

Covid-19: How Germany gained its firepower
26 June 2020
While a cluster of new infections is a setback, the German approach to Covid-19 has managed the epi-curve and mitigated economic damage. flow's Graham Buck reviews Germany's pandemic performance and compares this to Sweden's policy of avoiding full lockdown
As the most dramatic year in recent history reaches its halfway point, there is praise for Germany as a textbook example of responding robustly in the face of the worst global threat to public health since the Spanish flu epidemic of a century ago.
"Germany has emerged from the global Covid-19 crisis as an undisputed success story. It will become the model for how to deal with future pandemics," writes Deutsche Bank's Group Chief Economist David Folkerts-Landau, introducing the Deutsche Bank Research report of 10 June, Focus Germany: Covid-19 – Crisis resilience made in Germany.
He adds, "Equally as important, Germany's often ridiculed fiscal frugality during the good times prior to the pandemic gave it the firepower to respond with shock and awe and will make it possible to come close to achieving the stated goal that no one should lose their job because of corona and no business should have to close its doors because of corona."
"Germany …will become the model for how to deal with future pandemics"

Serious setback, or blip?
Like other countries lauded for their handling of the pandemic such as New Zealand, in recent days the success story has suffered a setback, which could prove a minor blip or possibly the more worrying indicator of a second wave. On 21 June the Robert Koch Institute for public health reported that Germany's coronavirus reproduction rate had jumped to 2.88 from 1.79 a day earlier and less than 1.0 earlier this month. The sharp increase followed reports of several outbreak clusters in meat processing plants and abattoirs, as well as nursing homes and hospitals, institutions for asylum seekers and refugees, delivery companies, among seasonal harvest workers and several relating to religious events and family gatherings.
"Yesterday there were over 600 new cases in the country, with the seven day average of new cases over 500 for the first time in five weeks," noted Jim Reid, Deutsche Bank MD and Head of Global Fundamental Credit Strategy, in his 22 June early morning research note. "It will be interesting to see how they deal with this small uptick that has shades of a second wave."
A slaughterhouse in northern Germany has emerged as a centre of new infections. Meat processing group Tünnies closed the plant on 18 June after tests on 1,050 workers at the plant found 657 were positive for coronavirus and the figure has steadily risen in subsequent days. A coronavirus quarantine was also imposed in a tower block in the city of Goettingen after two residents tested positive, leading to clashes with the police on 20 June.
Separate reports have suggested that the German government's recently launched coronavirus warning app works only on newer phones and discriminates against both the elderly and the poor – although Germany is by no means alone in experiencing challenges in launching warning apps.1
But against this are Germany's undeniably impressive statistics evidencing the impact of Covid-19 on the country compared with its neighbours. As Folkerts-Landau notes, Germany has recorded by far the lowest number of fatalities per million of inhabitants of any of the major industrial countries, helped by an early and comprehensive response to outbreaks of infections. Figures 1-3 below shows Germany's performance at the time the report was published. As of 22 June, Germany had recorded a total of 192,119 cases of coronavirus, resulting in 8,969 deaths.2 This compared with respective figures for Europe's other major economies of 305,289 cases and 42,647 deaths in the UK; 293,584/28,324 in Spain; 238,720/34,657 for Italy; and 160,750/29,663 in France.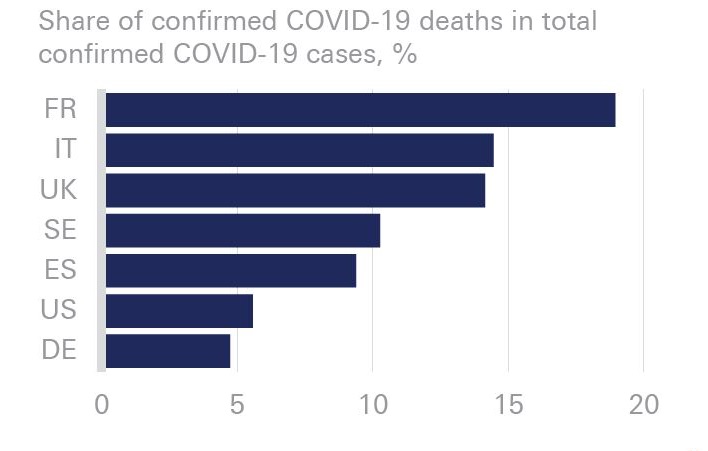 Figure 1: Low infection fatality rate in Germany
Source: Worldometers based on WHO, Deutsche Bank Research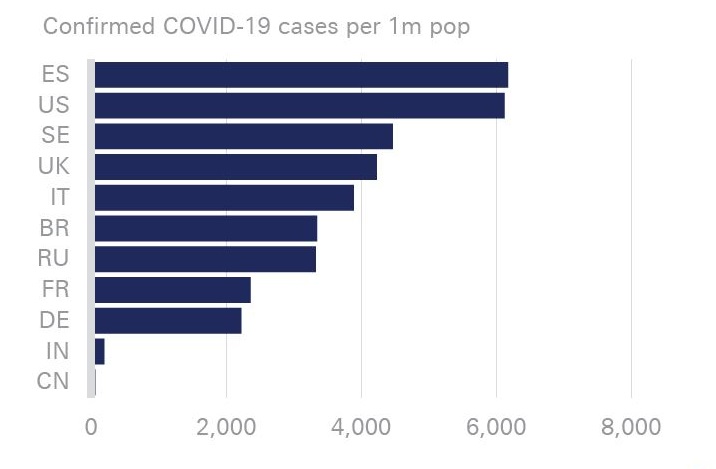 Figure 2: Severe infection process in Central Europe and the US
Source: Worldometers based on WHO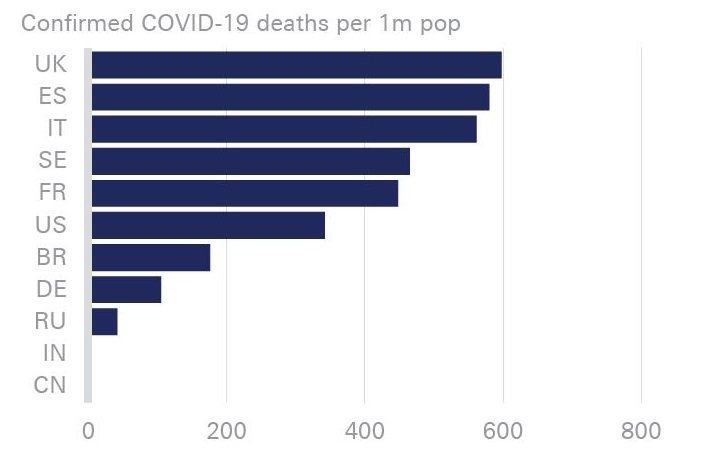 Figure 3: Many deaths per capita in Central Europe
Source: Worldometers based on WHO
"There are many lessons for the EU and its member countries that can be learnt from Germany's economic and health care policies," concludes Folkerts-Landau. "Above all, that crises come out of nowhere when least expected. We need to act fast, build and maintain infrastructure to protect our populations, restore fiscal balances, and normalise monetary policy to regain our ability to act decisively when it is needed."
Secrets of success
What lies behind Germany's superior record to date? Folkerts-Landau and the report's co-authors attribute it to the country's federal structure that "allowed for nuanced differentiations across the Länder".
"Above all its 'best in class' health care system was able to deliver immediate and overwhelming assistance. No shortage of testing, medical equipment, including intensive care units, no shortage of medical personnel, and above all no shortage of testing. Furthermore, Germany's decentralised health administration offices, the Gesundheitsämter, will now be able to play an integral part in the tracing and tracking approach to localise or prevent a second wave of the pandemic."

Branch of Germany's Gesundheitsämter health office network
The report identifies six structural features of German society as contributors to its strong collective resilience:
A well-functioning public health system: Universal health insurance coverage, high numbers of intensive care units (ICU) and medical practices per capita. A tight net of local health offices, 'Gesundheitsämter', playing a key role in identifying and tracing infections.
A federal system based on subsidiarity with cooperative political decision makers: This allows for a united policy approach while providing flexibility for states and counties, enhancing the acceptance of measures and regulations.
A conservative fiscal policy approach: Substantial fiscal resources are being rapidly deployed, creating the largest fiscal policy response among industrial countries.
A tightly knit social security system boosting citizens' resilience: Providing a high level of protection for the German labour force, with Kurzarbeitergeld [short-term work allowance] as an efficient tool to bridge dire straits for employees and companies.
Responsible, long-term oriented companies and labour unions: Especially in the family-owned Mittelstand [middle-ranking] companies – the backbone of the German economy – there is a strong sense of mutual responsibility and trust.
High levels of institutional trust and future-oriented citizens: Germans' trust in their government and public service in combination with a low time preference makes people patient and fosters stable household finances, providing them with resources to cope with temporary income loss.
Yet each of these traits "have triggered strong criticism in the past" with the health system having previously been deemed bloated and inefficient. Yet this network contributed to a relatively swift reduction in the daily infection rate, as shown in Figure 4.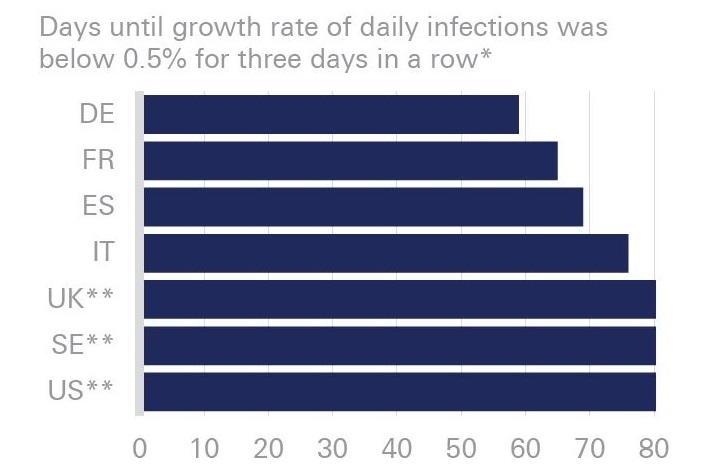 Figure 4 – Germany managed to reduce daily infection rates quite fast
*Time series starts for each country when 0.001% of population (cumulated) was tested positive for COVID-19.
**UK, SE and US have still not managed to record three days in a row with a daily infection growth rate below 0.5%.
Source: Worldometer based on WHO, Deutsche Bank Research
Moving to and from lockdown
The report notes that on 12 March, when Germany counted around 1,500 infections and three fatalities from Covid-19, the first measures to restrict social contacts were implemented. By 22 March the country was in lockdown by tightening earlier measures, closing most non-essential retail business and requiring strict social distancing, although Germans had – influenced by the dramatic pictures from Italy – already clearly adjusted their behaviour.
"This proactive behaviour probably allowed for less draconic measures than some other EU countries had to take," the authors comment. "There was no curfew in Germany and manufacturing and construction companies were not forced to shut down operations."
By the beginning of April, the daily number of new infections peaked at more than 6,000, after which a sharp deceleration in the number of newly infected and the resulting decline in active cases, allowed for a first cautious easing of the lockdown from 20 April, when the daily increase had slowed to around 2,000.
On 6 May a second major step – to reopen shops, restaurants and schools – was taken with each German federal state, or Länder in charge of the implementation. While events involving larger crowds, such as concerts and fairs remain prohibited until 31 August, schools and cultural institutions have reopened at different speeds and extents in the 16 Länder.
Luck also played a part - Germany was not one of the first European countries hit by the pandemic, thus providing it with more information about the virus and some lead time to prepare. While the number of infections in percent of the population is by now similar to other countries, the lower mortality rate stands out.
Initially it reflected the fact that the young and healthy people – with a much lower probability of becoming seriously ill – brought the infection back home from skiing vacations in Austria and Italy. As the virus has spread in Germany the infection fatality rate has risen from 1.1% on 1 April to 4.7% more recently but is still among the lowest in the world, which "can certainly be attributed to the quality of Germany's health system."
By the 11 June date of the report's publication, Germany had also performed some 5,200 Covid-19 tests per million inhabitants; a number "clearly above many other EU countries".
Opening the money tap
Covid-19 has also seen Germany swiftly move away "from its caricature as a deficit-obsessed tightwad" suggested The Economist.3
The 12 June issue reported on how weekly discussions between the country's most prominent economists and the finance ministry – instigated after an informal discussion in March about the crisis – have inspired several measures.
"In 2008 German politicians warned of "crass Keynesianism", before grudgingly passing a stimulus," it commented. "This time the response has been quicker, bigger and better designed." The German government has announced two fiscal packages since the onset of Covid-19 to mitigate the impact. The first set of measures, in March, combined around €150bn in direct fiscal easing with a €100bn economic stabilisation fund for possible capital injections into corporates. Three months later on 3 June a second package followed, totalling a further €130bn, which included VAT cuts for the second half of this year.
"Meanwhile, Germany has agreed with France that the EU should issue €500bn in common debt to fund investments in member states hard hit by Covid-19," the article noted. "Outsiders who have long despaired of German rigidity find themselves in the strange position of being surprised on the upside."
Not all of the magazine's recent analysis of Germany has been as positive. In a 2 May article entitled 'Despondent DAX', The Economist commented that the coronavirus crisis had also exposed the frailties of Germany's biggest firms, as reflected in its main stockmarket index.4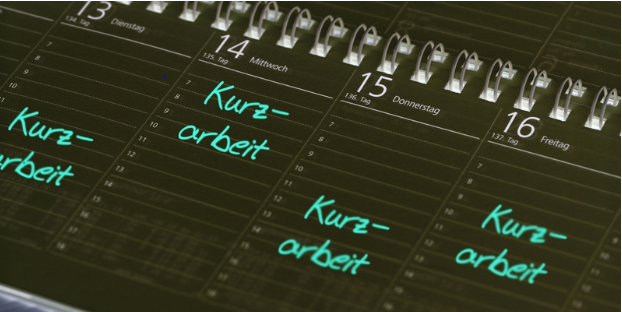 Germany's Kurzarbeit scheme
Possibly the magazine was a little unfair in describing the stimulus in 2008 as grudging. In a Deutsche Bank Research note of 17 June, The Impact on Households (6) – Furloughed Workers, the authors note that Germany was also innovatory at that time when, like now, many workers lost their jobs. "Following the success of the German Kurzarbeit scheme ('short-shift' or partial unemployment support scheme) … all the major countries in Europe have put in place some form of furlough scheme to support employment and job security during the current pandemic," they note.
With Germany's stores having reopened, both the country's furloughed workers and the unemployed who have more leisure time available also appear to be shopping more, which should lessen Covid-19's impact on the country's retail sector.
Merkel management
"Europe has shown itself to be vulnerable. Cohesion and solidarity have never been as important as they are today."

Germany's pandemic performance has also won new respect for its leader of the past 15 years. Addressing the German Parliament on 18 June, Chancellor Angela Merkel said that coronavirus represented the biggest challenge that the EU had faced in its history. "The pandemic has revealed how fragile the European project still is," she stated. "Europe has shown itself to be vulnerable. Cohesion and solidarity have never been as important as they are today."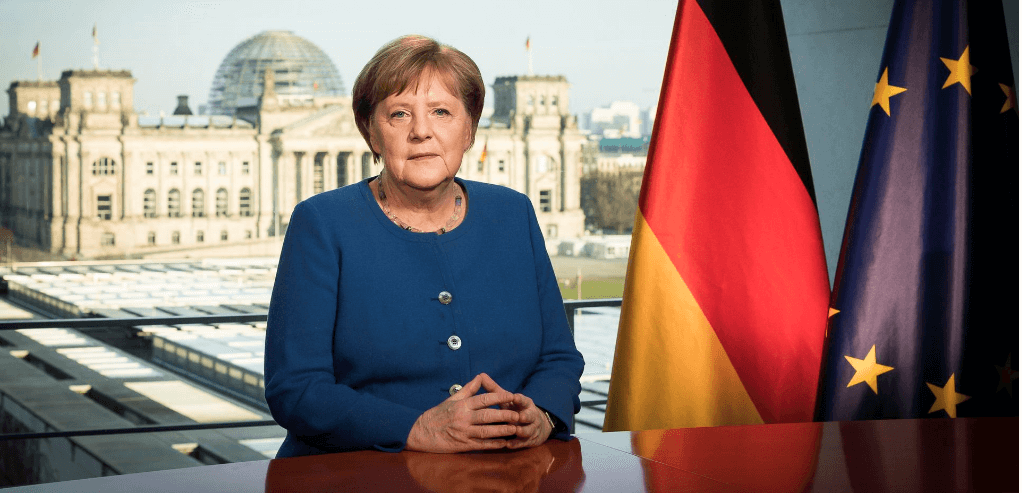 During a national address in March, Angela Merkel described Covid-19 as Germany's greatest challenge in 75 years
Credit ratings agencies have joined in the accolades. Fitch issued a note on 12 June reaffirming a triple-A rating for Germany's Long-Term Foreign-Currency Issuer Default Rating (IDR) and commented that "the role played by Chancellor Angela Merkel was instrumental not just in Germany's response to the Covid-19 shock but also in the design of the EU response, including the EU's proposal of the new Multiannual Financial Framework."5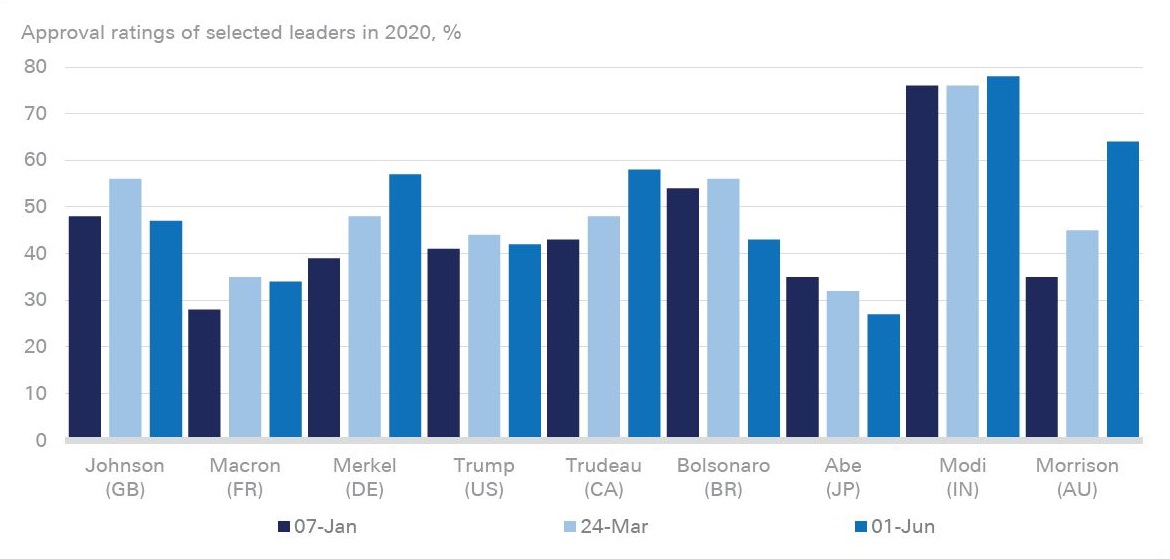 Figure 5: World Leaders and Covid-19
*latest data based on surveys conducted May 17 - June 2, 2020
Source: Morning Consult Political Intelligence
The triple-A rating "reflects Germany's diversified, high value-added economy, strong institutions and track record of sound public finances that have enabled a robust policy response to the pandemic shock," added Fitch.
"The combination of Germany's position as the primary benchmark issuer for the eurozone and the European Central Bank's (ECB) ultra-loose monetary policy stance ensures significant financing flexibility. The structural current account surplus supports the country's net external creditor position."
The Organisation for Economic Cooperation and Development, in its report issued on 10 June forecast that Germany's decline in GDP this year would be limited to -6.6%; well below the falls expected for its neighbours Spain (-11.1%), Italy (-11.3%), France (-11.4%) and the UK (-11.5%). The world's largest economy, the US, was likely to show a -7.3% contraction, said the OECD, adding that those economies imposing the most severe lockdown restrictions would also be faced with the slowest returns to normal levels of activity – a topic explored by flow in Exiting the Covid-19 ravine. Germany's economy is then expected to rally strongly in 2021, with a 4.8% return to growth.
Fitch expects Germany's budget deficit to reach 8.6% of GDP in 2020, reflecting a "very favourable" starting position (1.4% of GDP budget surplus in 2019), automatic stabilisers and fiscal measures to offset the impact of Covid -19. The general government recorded budget surpluses annually between 2014 and 2019, on average exceeding 1% of GDP, so the fiscal stance was persistently tighter than that required by domestic and EU fiscal rules.
It then expects the budget deficit to "decline significantly" in 2021, as economic recovery strengthens and the temporary fiscal measures expire. However, beyond this the outlook is "highly uncertain", for example, the German government did not include 2021 projections in its latest Stability Programme. Fitch adds: "We also assume that around €180bn (about 5% of GDP) will be called from the total € budget returning to small surpluses, supported by further falls in interest expenditures.
While fiscal normalisation over the medium term is likely, the Covid-19 shock will have a lasting impact on Germany's public debt level, predicts Fitch. After a decade in which the Gross General Government Debt (GGGD) to GDP ratio to fall from 81% in 2010 to 60% in 2019 "it will surge by approximately 14pp in 2020". Due to some crystallisation of public guarantees, the debt ratio will likely increase further in 2021, despite the strong technical economic recovery. Fitch's currently predicts that public debt will start declining only in 2022 and the GGGD to GDP ratio could fall back to 60% by 2027-28.
Sweden's solo experiment
Among the Covid-19- related questions still to be answered is whether Sweden will also prove to be a success story of the pandemic. Unlike Germany and most other leading economies, Sweden decided against the policy of full lockdown and has incurred a higher death rate than its Scandinavian neighbours. As of 22 June, Sweden had reported 58,932 positive cases and 5,122 deaths against only 12,527 cases and 602 deaths for Denmark and even fewer for Norway and Finland.
The country's top epidemiologist, Anders Tegnell, suggests that Sweden's approach aims to cope with a long-term health crisis and that lockdowns are unsustainable in tackling a virus that could persist for years.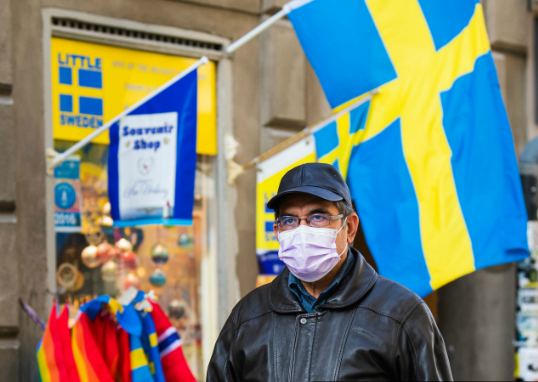 Sweden has opted against imposing lockdown
At the end of May, Sweden reported its economic growth had remained positive in the first quarter of 2020, albeit that the figure was only 0.1% but as an IMF Country Focus issued 4 June, Sweden: Will Covid-19 Economics be Different?, noted "most forecasters agree that Sweden will face a severe recession this year, but it is too early to say whether [its] strategy will prolong the recession or aid the recovery.
"Any final verdict will also depend on whether, as a by-product of its approach, Sweden is closer to achieving herd immunity, thereby increasing its resilience in the event of another wave of infection. Medical knowledge about Covid-19 is still accumulating, and recent tests indicate that immunity gains have been lower than initially projected."
Deutsche Bank strategist Robin Winkler was doubtful in his FX Blog Sweden's Risky Experiment, issued back on 30 March, which forecast that "the delay in flattening the epidemiological curve means the economic costs will likely be even greater than elsewhere."
He added: "Unlike in countries under lockdown, where the PMIs (Purchasing Managers' Indices) suggest that services took a heavier hit than manufacturing, Sweden is yet to see the shock to its domestic services sector, which is most crucial for the labour market. Once that shock hits, the government will have to make full use of its fiscal space, and the Riksbank will likely monetise it to maintain low funding costs for the real economy."
Sweden's approach was also scrutinised by the Financial Times on 21 June, which noted that the country's "public health experiment" was under debate. "Many Swedes were initially reassured that its response to the crisis had been led by healthcare experts, not politicians, fuelling a belief that it acted rationally as other countries responded emotionally," commented its correspondent Richard Milne.
But a "stubbornly high" death toll had led to sharper domestic criticism of officials, including Tegnell. "The result is that everything is now up for discussion and the debate about whether Sweden's approach has been right or wrong is just starting inside the country."
Summary of Deutsche Bank reports referenced
Focus Germany: Covid-19: Crisis resilience made in Germany (10 June 2020) by David Folkerts-Landau, Stefan Schneider, Sebastian Becker, Barbara Boettcher, Eric Heymann and Marc Schattenberg
Early Morning Reid: Macro Strategy (21 June 2020) by Jim Reid
Focus Europe: Covid-19 dbDIG survey: The impact of households (6) – Furloughed workers (17 June 2020) by Michael Kirker, Kuhumita Bhattacharya, Mark Wall and Simon Carter
FX Blog: Sweden's risky experiment (30 March 2020) by Robin Winkler
Stay up-to-date with
Choose your preferred banking topics and we will send you updated emails based on your selection
Sign-up

Sign-up
flow magazine is published twice per year and can be read online and delivered to your door in print
Subscribe

Subscribe
YOU MIGHT BE INTERESTED IN