7 May 2021
With the pandemic bringing the challenge of ethnic disparities to the fore of the public agenda, flow finds out how content agency Word on the Curb – one of the Deutsche Bank Awards for Creative Entrepreneurs 2020 winners – is using video to help treat the symptoms and have a positive social impact
If Covid-19 has exposed the underlying symptoms of ethnic disparities1, then social media has transformed them into visible signs. One need only look at the Black Lives Matter (BLM) movement to witness the role of these tools2 in giving underrepresented minorities a voice, turning a problem noticed only by those who are directly affected into wider signals that something in society is broken. Using interactive technologies to treat them3 extends beyond BLM and is being rapidly adopted by other areas of public service.
For example, when the UK's National Health Service (NHS) wanted to address the severe shortage of blood donations from ethnic minority groups (which make up fewer than 5% of UK donors4), it used the power of social media. It wanted to give agency to community members to voice their thoughts and use a video campaign to reach and educate potential donors from targeted communities. To do this it needed help from within the community.
The NHS partnered with youth insight and content agency Word on the Curb, and its research arm Curbsights, which uses a vox pops approach and video to advocate, gather and curate opinions from predominantly ethnic minority backgrounds. Since launching in 2013, co-founders Ndubuisi Uchea and Hayel Wartemberg have grown the community platform to a 120,000+ strong membership of millennials and Gen Z individuals (some are paid for their views) to translate learnings to build understanding and knowledge of UK ethnic minority communities. Using this connection and understanding of these less publicised audiences, it consults international organisations – such as the NHS, consumer goods multinational Unilever and fashion footwear specialist Converse - on more inclusive marketing campaigns.
Research on the ground
For the NHS, Curbsights designed a series of video-driven ethnographic research sessions with 25-34 year-old community members in their homes, allowing them to also extract further insights from their parents and guardians – such as any taboos surrounding blood donations – and curate them to build understanding.
Extensive research had already been done into blood and organ donation among BAME communities, but this fell short of drilling into the habitual and cultural reasons that dissuade ethnic minority groups from giving blood.5 Using its community, Curbsights' brief was to better understand why, to dispel any myths and encourage donations.
The company then curated and packaged these insights in a scalable way that the NHS could use to target these communities in its marketing.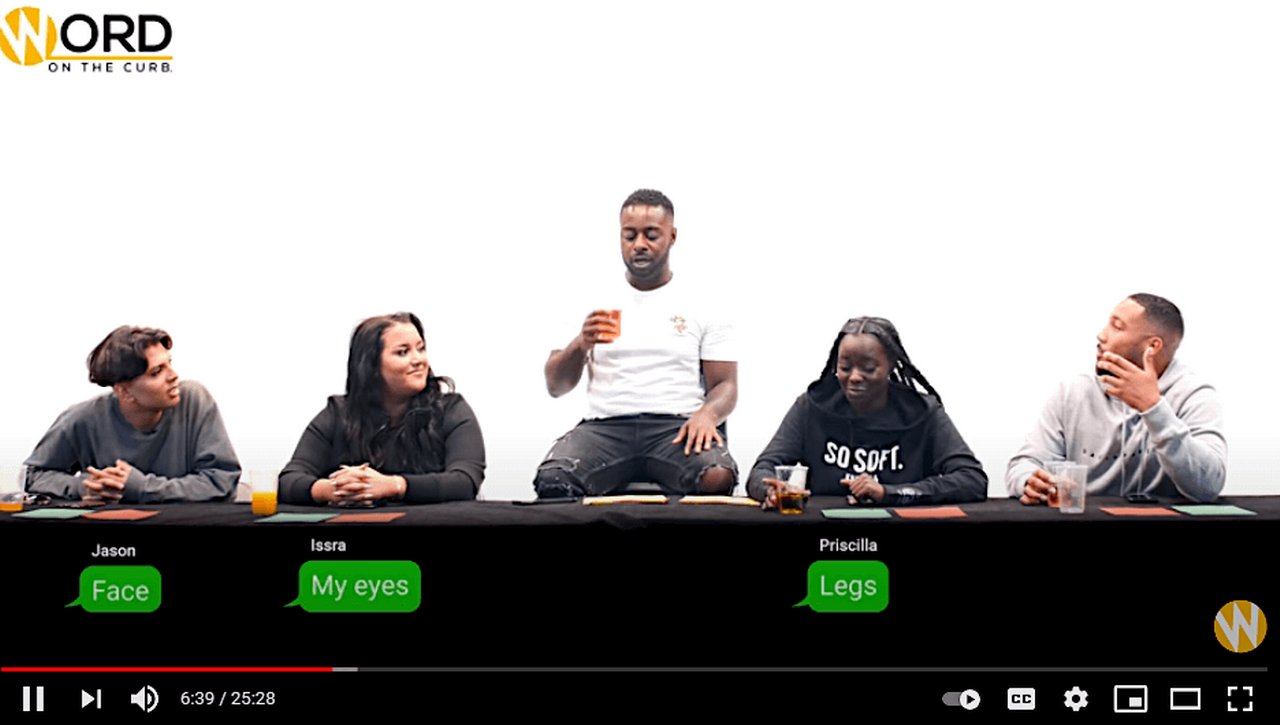 The Curb community uses video to canvas the opinions of millennial and Gen Z members of ethnic minorities
Addressing myths through insights gathering
As part of this process, Curbsights unearthed several pervasive myths around blood donating including assumed religious and cultural barriers.6 Having dispelled these in the information gathering session it subsequently curated and crafted a video series called 'Debunked.' Each month, the campaign tackled one of the myths discovered through its insights sessions by offering real facts and figures delivered by a celebrity. For example, one video addressed a belief that waiting times for giving blood are too long (see video) and this may dissuade potential donors.
Video: "Why can't I get an appointment?" (Word on the Curb)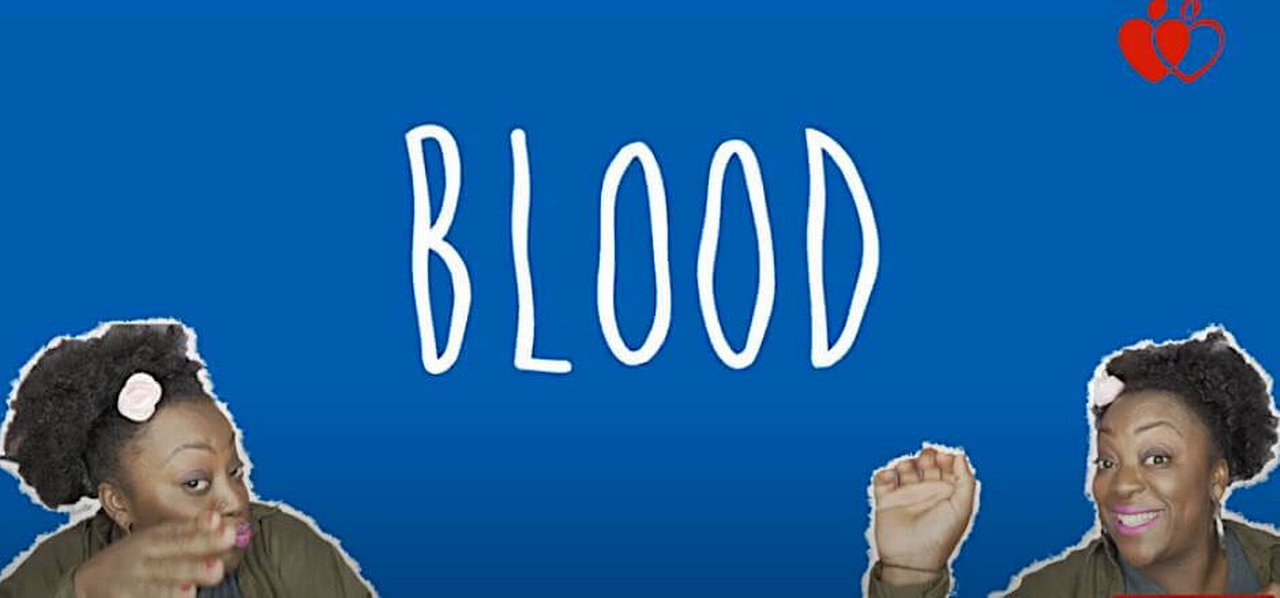 A 2-minute Word on the Curb-produced video featuring English stand-up comedian and radio presenter Judi Love is part of a campaign produced for the National Health Service to help debunk the myths around blood donations to target donations from ethnic minorities
As a result the video is now used in SmS communications, sent to hundreds of people who sign up to the blood register each day and on the main NHS Give Blood website.
Scaling up with DBACE
This innovative approach for giving agency to ethnic minorities won plaudits at the Deutsche Bank Awards for Creative Entrepreneurs (DBACE) 2020.7 In partnership with MeWe360, a not for profit incubator focused on supporting creative industries.8 The bank delivers the programme for 18- 30 year olds from all backgrounds with ideas or businesses to improve the lives of others and the communities in which they operate. In addition to funding, the programme provides mentorship to help creative entrepreneurs such as Word on the Curb make a positive social impact through their creative enterprise.
As part of the award benefits, Deutsche Bank provided Word on the Curb's Uchea and Wartemberg with £18,000 of funding and a 12-month package of tailored business support through MeWe360. The latter provided expertise, such as how to scale their technology platform, as well as marketing and strategic support, as they shift their business offering to focus on consultancy provision alongside data and insight generation. Since starting the duo have been helping businesses to communicate authentically with ethnically diverse audiences. "We're on a mission to make inclusion the heart of business practice," proclaims the company's website.
The pair's aim now is to increase the representation of the UK's ethnic minority millennial and Gen Z communities in research to help businesses become better representatives of people from this community.
"We're now trying to introduce some level of technological infrastructure, which the DBACE award is going to help us to do"

In a video interview following the awards announcement, Uchea reflects on the importance of the DBACE platform to enable that growth during a challenging year beset by the pandemic. "Winning was just such a shining light in a dark period for many," he says. "And since then, we've already benefited from the mentorship and the links provided. As a business we've been providing Curbsights for many years, for different clients, and we're now trying to take it to the next stage and introduce some level of technological infrastructure, which the DBACE award is going to help us to do."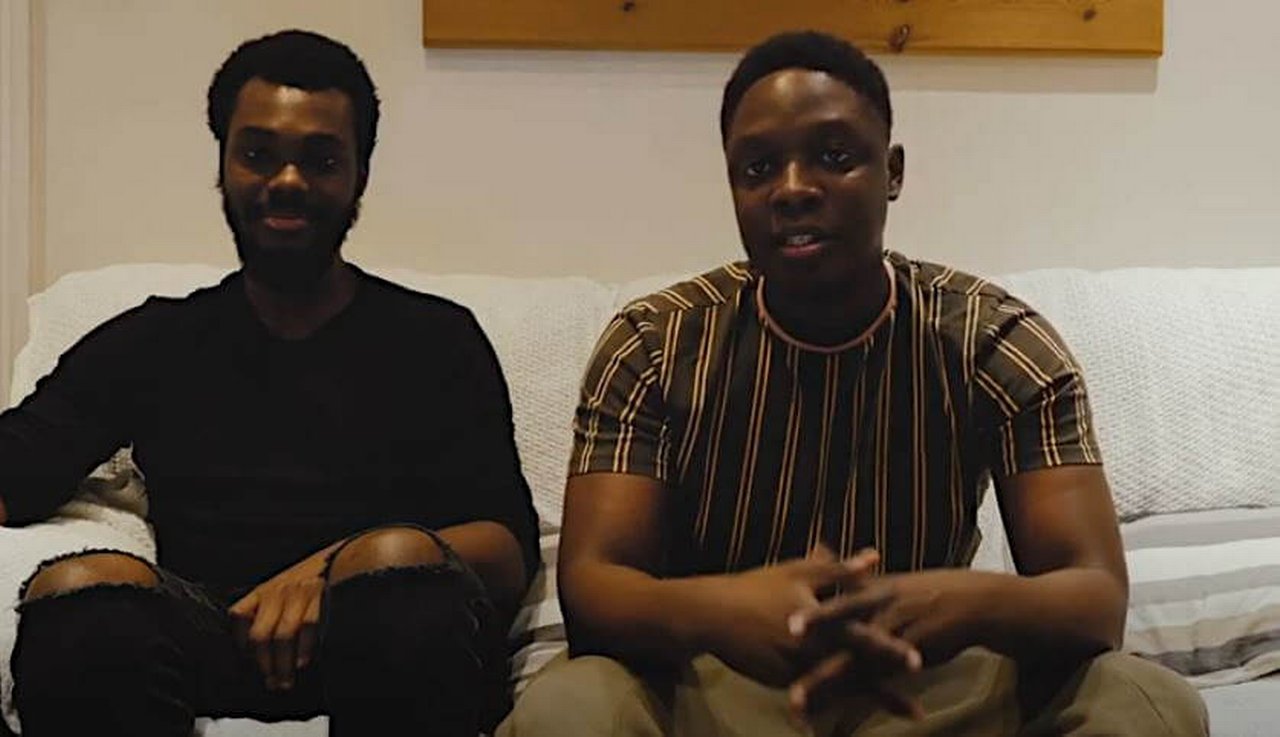 Ndubuisi Uchea and Hayel Wartemberg, co-founders of Word on the Curb, reflect on being one of the DBACE winners during lockdown
Six months after the awards announcement, Uchea and Wartemberg have focused on building the community of ethnic minority respondents in the UK, chiefly with the aim of increasing representations of people from these communities in the minds of businesses brands and companies and also in terms of reshaping the way in which they interact with them.
Uchea shared in the DBACE Diary six months later video 9 that the support from the awards programme has enabled the company to build on the technology powering Curbsights research while simultaneously deliver more productions for companies.
"We were also fortunate enough to become a winner of the 2021 YouTubeBlackVoices Creator programme where the platform supports creators from ethnic minority groups," said Uchea. "Third, we've also got ourselves into a position where we're now able to have our own dedicated office space in Camden, North London, which is going to be an instrumental part of driving our business forward."
Moving forward, Uchea added that the company will continue to build on the technology and a Word on the Curb app.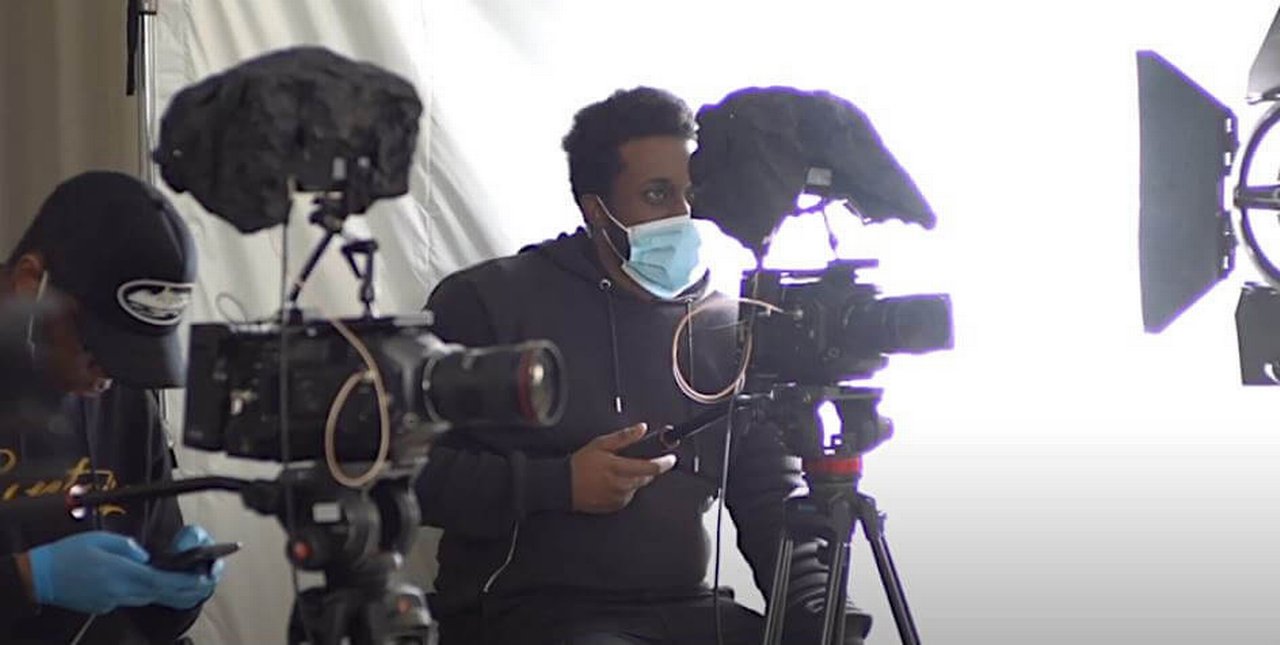 Word on the Curb production team uses research insights from Curbsights sessions to create social media video campaigns for various international brands
Deutsche Bank is also partnering with MeWe360 to deliver this programme to four other winners of the class of 2020. And in 2021, it continues to invite entries from all backgrounds with ideas that will improve the lives of others and the communities in which it operates.
The bank's UK Senior Corporate Social Responsibility Manager, Amy Harris comments: "The 2020 awards were the first in the programme's almost 28-year history that took place amidst a new era of Covid-related disruption. As such, with the many social issues that the pandemic has brought to the fore, the programme seeks to enable creative entrepreneurs to have a positive social impact on society in 2021 and beyond."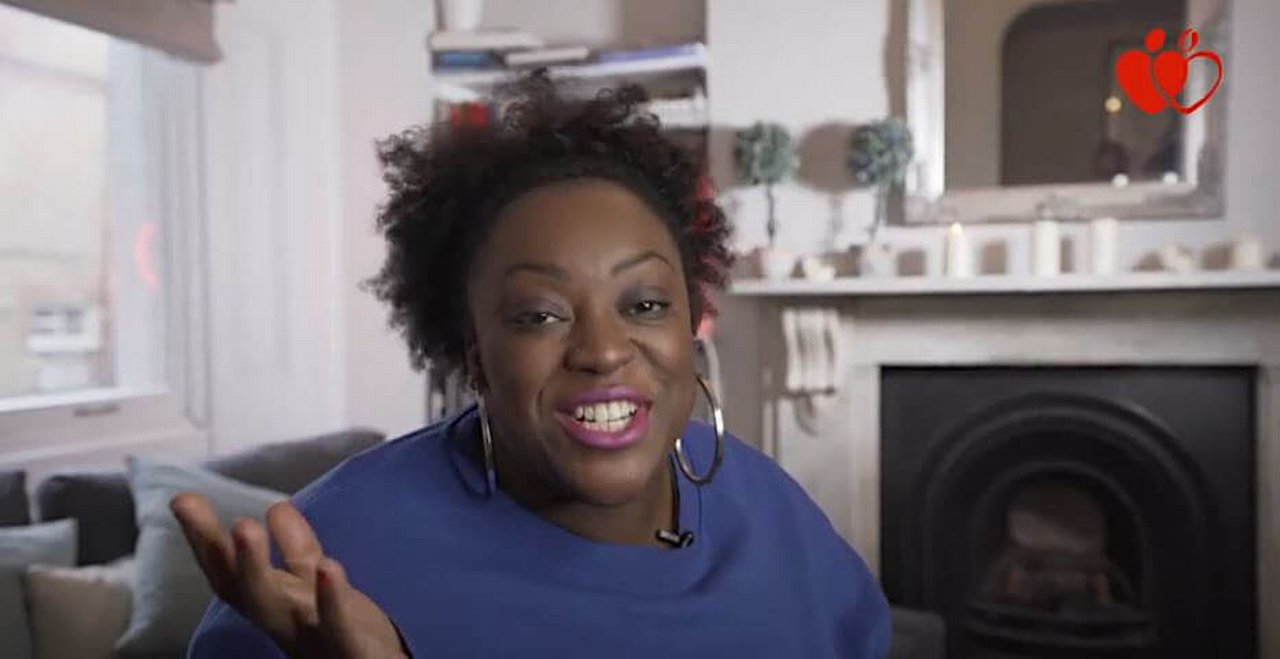 The DBACE 2020 virtual awards presentation in June 2020, attended by Deutsche Bank Global Head of Brand Communications & CSR, Lareena Hilton, and Senior Corporate Social Responsibility Manager, Amy Harris
DBACE winners class of 2020
In addition to Word on the Curb, DBACE 2020 10 awards awarded the following companies with funding and mentoring:
Bethany Williams London – founded by Bethany Williams
A clothing brand which collaborates with communities and charities in London. Each garment uses recycled and organic materials and is made in the UK, working alongside social projects and local manufacturers in the production.
Enayball – founded by Eli Heath and Pete Barr
A new visual arts tool designed to enable anyone with a physical disability, even the most severely paralysed person, to create art. Enayball can be attached to a wheelchair or used on a tabletop. The wheelchair application is at floor-level and paints a line as the user moves their chair.
Make Your Own Masters – founded by Stacie Woolsey
An art and design learning programme that enables individuals from any background to access postgraduate level education. MYOM tackles the financial limitations on accessing a postgraduate degree and focuses on making the industry a more exciting and diverse place.
Standing Ovation Project – founded by Anthony Daulphin
A community hub in Birmingham, which provides a platform for children to learn new creative skills through their in-house workshops as well as a space to showcase their work.
Stay up-to-date with
Choose your preferred banking topics and we will send you updated emails based on your selection
Sign-up

Sign-up
flow magazine is published twice per year and can be read online and delivered to your door in print
Subscribe

Subscribe
YOU MIGHT BE INTERESTED IN