Sustainable finance,Trade finance, Flow case studies

Powering Australia's energy transition
26 January 2022
Australia is on track to power most of its National Energy Market with renewable resources by 2050. One important contributor is its onshore wind power. flow's Clarissa Dann reports on how three new Global Power Generation wind farms, equipped with Vestas machinery, were supported with an innovative accounts receivables purchase facility from Deutsche Bank
"The Australian renewable energy industry has come a long way in the past five years," noted the Clean Energy Council's Kane Thornton in his introduction to the Clean Energy Australia Report 2021.
To underline that progress: as recently as 2016 just 17% of the country's electricity came from renewable sources, yet by 2020, this figure had already jumped to more than 27%, driven by high levels of wind and rooftop solar generation. "This represents a massive transformation that makes Australia's electricity system cheaper, more reliable and, most importantly, cleaner," Thornton says. "But the best news is that the shift is showing no sign of slowing down." With the momentum in place, the plan is for Australia to establish itself as a "clean energy superpower."1
"The best news is that the shift [to renewable energy] is showing no sign of slowing down"

The ambition of this vision becomes more acute when you zoom out. Historically, Australia's electricity sector has been dominated by coal-fired power stations – in 2000, 83% of power production came from coal. Yet on 1 September 2020 (and unrevised since) IHS Markit forecast that by 2023 a diverse set of renewal energy sources would generate more than 50% of Australia's National Energy Market (NEM), rising to 88% of the country's power by 2050, with coal accounting for just 1% of installed capacity by mid-century, as aging coal plants are retired, and the availability of new gas and low-cost renewables capacity rises.2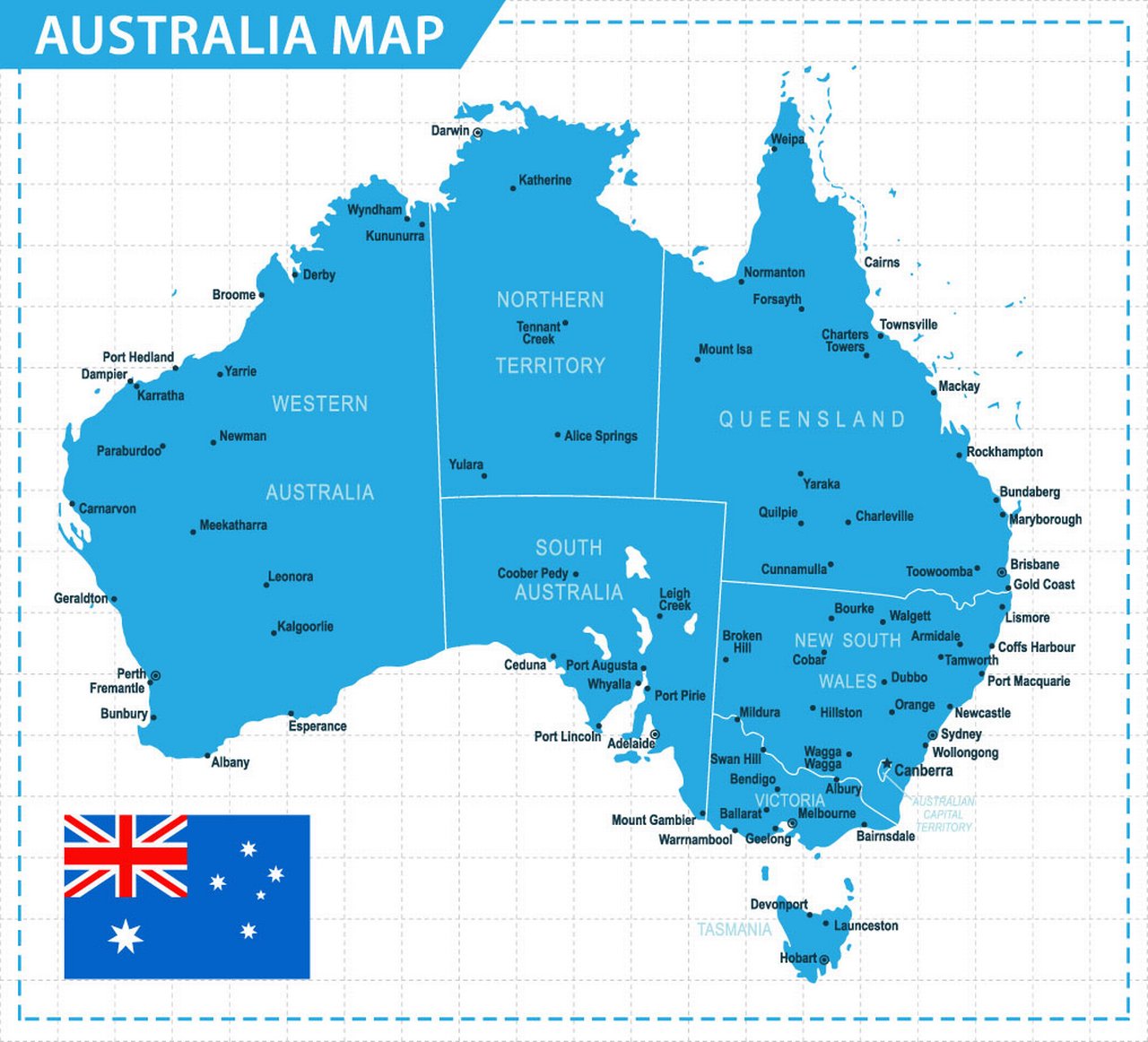 The new wind farms are being installed in New South Wales and Victoria provinces
Wind energy
Even grand journeys such as this are advanced in manageable steps. In April 2021, Denmark's wind turbines producer Vestas and Deutsche Bank announced that the Bank will be providing an innovative financing solution to two of international renewable energy developer Global Power Generation's (GPG) three new Australian wind farms, Hawkesdale, Ryan Corner (the third wind farm project is Berrybank 2). GPG later announced in August the establishment of Crookwell 3 Wind Farm (also supported by Deutsche Bank). The suite of projects demonstrated another step forward in Australia's brown-to-green transition.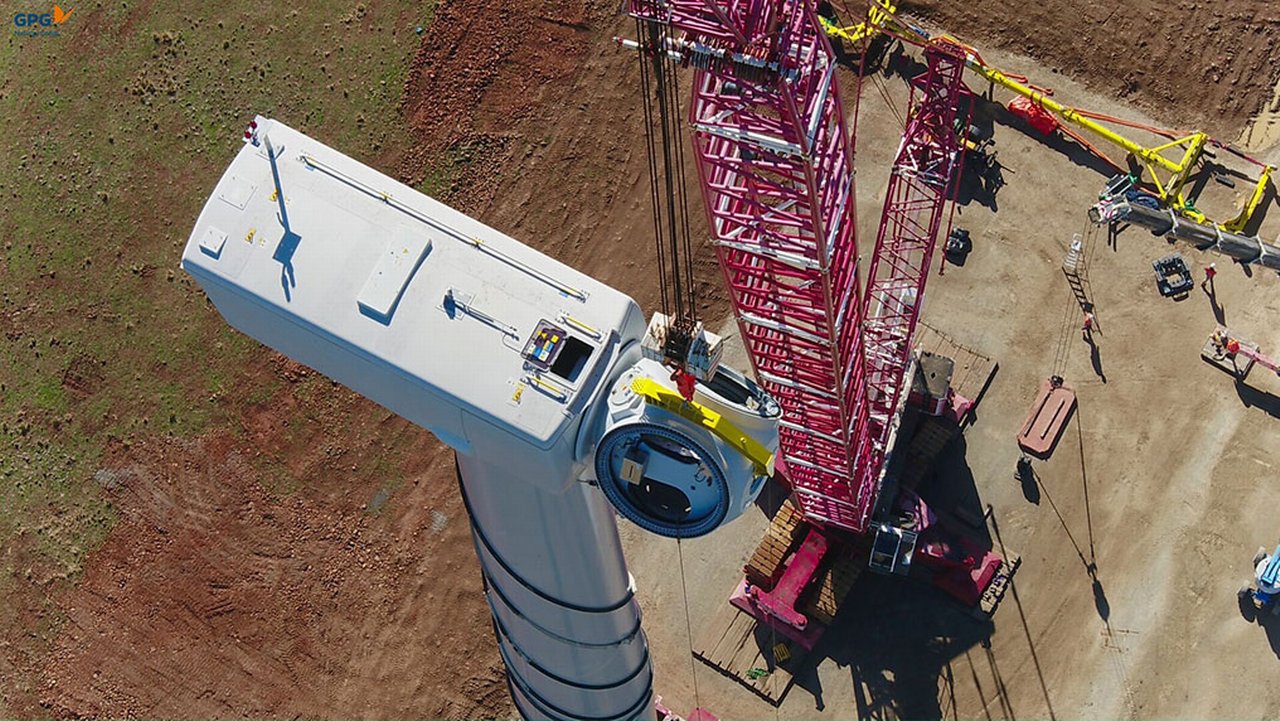 The 91 MW Crookwell 2 Wind Farm, near Goulburn in New South Wales, Australia (source: Global Power Generation)
Leading the procurement, installation and long-term operation of these wind farms is Vestas, now the world's largest installer and maintainer of wind power. Through its current installed base of over 145 gigawatts around the world, Vestas has, according to its website, effectively helped its partners prevent 1.7 billion tonnes of CO2 being emitted into the atmosphere. As part of their range of energy solutions across the value chain, the Vestas Financial Solutions Asia Pacific team led the financial mechanism for Deutsche Bank and GPG.
Drawing on Vestas' international expertise, global relationships and reputation, it took more than nine months to establish the mechanism between a consortium of world-leading financial institutions, including Deutsche Bank and China Export & Credit Insurance agency, aka Sinosure.
These new Australian wind farms will be located in Victoria and New South Wales with an installed capacity of around 480 megawatts (MW). The Hawkesdale Wind Farm is set to power approximately 61,000 homes and, during its construction period, will create around 210 jobs. The Ryan Corner and Berrybank 2 Wind Farms will provide clean energy to 210,000 homes and create almost 500 jobs during their construction period. Crookwell 3 Wind Farm is set to power approximately 40,000 homes and create around 95 jobs during the peak period of its construction.
These upcoming wind farms are just a few of the many needed to bring Australia's ambitious transition to life. In 2020, the country produced 62,917 gigawatt-hours of renewable energy – 27.7% of its total electricity production. Wind power accounted for 35.9% of renewable generation and 9.9% of total generation.
The three Victorian wind farms – owned by Australian subsidiaries of GPG, which develops and manages power generation assets, including hydro, wind, and fossil fuel technologies – will feature 101 of Vestas' state-of-the-art V136-4.2 MW wind turbines. The new model is designed for low to medium wind sites and boosts performance by 11% compared to the previous model. It is also quieter and therefore less disruptive to the local area. The turbines are made primarily of steel and iron materials (89%), along with glass/carbon composites (4.3%), polymer materials (3.9%), aluminium and alloys (1.3%), copper and alloys (0.6%), electronics/electrics (0.6%), and lubricants and fluids (0.3%). Once operational, Vestas will also provide the long-term service and maintenance of the wind farms, ensuring maximum energy output.
Structuring the transaction
GPG sought short-term financing options for the new turbines to improve its project returns. Through the Vestas-led financial solution, Deutsche Bank provided GPG with a two-year accounts receivable purchase facility worth AUD313.97m (US$225m), backed by Sinosure.
The transaction will see Deutsche Bank purchase the invoices generated during the installation of the wind farms, allowing GPG to defer a significant proportion of project costs beyond completion of the construction process. Amongst its numerous advantages, this in turn affords GPG the opportunity to negotiate long-term project finance at a later date, when the project is operational and profitable.
"Our collaboration and experience with global institutions like Deutsche Bank, has allowed us to structure innovative financial solutions"

GPG's initial suite of three wind farms was the first project for which Vestas had offered an export credit agency (ECA)-backed payment deferral facility anywhere in the world. As later demonstrated with Crookwell 3 Wind Farm, Vestas was able to both replicate the facility and execute it in just two months.3 It further demonstrates how eligible customers around the world can continue to benefit from this useful financing vehicle.
"The mechanism will provide another path for financial backing and optimising project returns to eligible customers, driving Vestas's ambition to accelerate the deployment of renewables and continue to provide energy solutions throughout the value chain," explains Glenn Sundaram, Head of Financial Solutions, Asia Pacific at Vestas.
"We are proud that our customers not only utilise our leading technology, but also turn to us for our market experience and broad energy solutions, which aim to bring the best return on investment for their wind farms. Our collaboration and experience with global institutions like Deutsche Bank, has allowed us to structure innovative financial solutions. By drawing on this strong relationship, we are able to support Global Power Generation in optimising their projects' returns," adds colleague Purvin Patel, President of Vestas Asia Pacific.
Community engagement
GPG maintains a working commitment to society that goes much further than their business operations. This is materialised by the human and economic resources dedicated to establishing a high level of engagement with local communities and rest of stakeholders. A Community Engagement and Benefit Sharing Plan is implemented in all their projects in order to achieve an appropriate level of social license.
GPG has a long-term owner vision and is fully committed to develop, construct and operate their renewable assets in a sustainable way with the local stakeholders and the environment protection, fulfilling all the requirements and regulations applicable in each case during the all life of the assets.
As an example, the Berrybank 2 wind farm project is currently increasing the already significant investment made by the Berrybank 1 Wind Farm into the local community, remaining a real opportunity to continue promoting the projects that are currently being developed in that area.
"Reliable financing for renewable energy in Asia Pacific is vitally important, and we are very proud of the key role we play in supporting increased capacity of sustainable power generation in this part of the world," said Matthew Moodey, Deutsche Bank Asia Pacific Head of Natural Resource Finance.
Financing the wider transition
This project is the latest in a steady stream of innovative trade financing transactions around the world that are finding different ways to reduce the environmental impact of energy generation – whether through financing renewable generation capacity or incentivising carbon reductions in energy generation from traditional fuel sources.
In November 2020, for instance, Deutsche Bank joined as a lender in the first reserve-based lending (RBL) facility to include Environmental, Social and Governance (ESG)-linked key performance indicators (KPIs) in Europe. The facility, in favour of explorer and producer Chrysaor, amending and increasing an existing RBL in advance of the company's 2021 merger with Premier Oil to form Harbour Energy, includes interest margin adjustments within a range of five basis points (5bps) linked to pre-agreed carbon emissions and reductions targets – all verifiable by an independent ESG auditor.
The following month, Deutsche Bank participated in a similar ESG-linked commodity finance transaction for Lundin – one of the largest independent oil and gas exploration and production companies operating in the Norwegian Continental Shelf. Both transactions are explored in detail in flow's "Net zero in the North Sea".4
As Yann Ropers, Deutsche Bank's London-based Head for Natural Resources Finance, noted in that piece, "The energy transition is a journey, and each step counts."5 This is something that both Vestas and the Australian government are clearly conscious of.
To date, Vestas services more than 51,000 turbines in 85 countries, across six continents, with ambitions to become a global leader not only in wind power plant solutions, but in sustainable energy solutions across the board.6 Meanwhile, having met the country's 2020 target of 23.5% renewable energy sources and 33 terawatt-hours back in 2019,7 several Australian states and territories – including Queensland, Victoria, and the Northern Territory – committed to a greater target of 40% renewable energy sources by 2030.8 That will mean significant further increases in renewable capacity, but the momentum and the tools are there to make it happen.
Stay up-to-date with
Choose your preferred banking topics and we will send you updated emails based on your selection
Sign-up

Sign-up
flow magazine is published twice per year and can be read online and delivered to your door in print
Subscribe

Subscribe
YOU MIGHT BE INTERESTED IN