FLOW CASE STUDY, CASH MANAGEMENT

A new suite of virtual accounts for home24
7 March 2023
home24's success as an online furniture platform is founded on effective process automation. flow explores how virtual account numbers help provide the efficiency needed to sustain the company's rapid growth
The way people buy furniture and home accessories is changing, with a notable shift in demand away from physical stores and towards online offerings. At the forefront of these developments is home24, a Berlin-based e-commerce store that, since its launch in 2012, has grown to become one of Europe's largest online furniture companies. Via its e-commerce platform, the company offers an extensive selection of home furnishings – from furniture and lamps to textiles and kitchen and bathroom utensils.
Today, home24 serves almost 2.3 million customers and employs over 2000 people across Europe and Brazil – and the company is well positioned to continue its strong growth trajectory.1 In 2022, for example, home24 set a further strategic path with the acquisition of the lifestyle brand Butlers and the launch of a curated marketplace for third-party suppliers to continue to gain market share in the future.2
The rapid growth of this online home furnishing retailer underpinned by its treasury department's embrace of payment processing automation. "In order to make the business scalable, we invested in process automation early on," said Philipp Steinhäuser, Chief Financial Officer, home24. "And one key pillar of this strategy has been our use of virtual account numbers (vIBANs) since 2016, which has driven a host of internal efficiencies for our treasury function."
"In order to make the business scalable, we invested in process automation early on"

Automated payment risks
For companies with high billing and payment volumes, automated processing is a crucial part of an effective cash management strategy. This is especially apparent for companies that rely on purchase on account as a primary payment method.
When buying on account, it is not uncommon for customers to leave out crucial details – such as the order or invoice number – whether as an oversight, out of convenience or as the result of human error. This creates obstacles for payment processing – for example, the recipient cannot allocate the payments automatically, and many transactions must be reprocessed manually. Incorrect account details also lead to errors when payments are allocated to the wrong account and creates further issues when the seller follows up on payments that appear to be overdue.
Enabling effective automation
For home24, the bulk of its incoming payments come from purchases made on account – allowing goods to be delivered and viewed before they are paid for. Although the benefit for the customer is clear, home24 processes and allocates these payments in-house and, without an effective solution, doing so would be costly and time-intensive.
That is why home24 is leveraging vIBANs. From the end-customer's perspective, vIBANs are identical to traditional account numbers. For the company, however, they facilitate direct reconciliation and can considerably reduce administrative costs. Both the implementation and ongoing maintenance of vIBANs is cost effective, and the time and effort required for manual payment processing has been drastically reduced.
"We started using Deutsche Bank's virtual account number solution in 2016 – and it has enabled us to achieve an automatic reconciliation rate of almost 100%. We have also seen an increase in customer satisfaction, as fewer unattributable payments need to be refunded, which in turn avoids customer enquiries and cancellations," explains Diana Hollmann, Head of Treasury, home24.
"The solution has enabled us to achieve an automatic reconciliation rate of almost 100%"

When the pandemic hit, the solution also came into its own – with home24 witnessing an increase of orders of almost 70% compared to 2019. While many e-commerce platforms struggled with the rapid increase in payment volumes, home24 was prepared. "With the use of vIBANs, this increase in posting effort was hardly noticeable," says Hollmann.
The inner workings
So how exactly does the solution work? Each customer is given an order-related or customer-related vIBAN, which helps to avoid incorrect entries and provides much greater transparency over cashflows. A vIBAN, linked to a physical bank account, is assigned for each order, with the customer transferring funds directly to the vIBAN. Once the payment is received, the vIBAN allows the payment to be allocated to an open invoice – entirely automatically. "The fully automated allocation of payments allows for almost perfect process management, which increases the allocation reliability of payments," adds Maxim Kremer, Corporate Relationship Manager, Deutsche Bank.
"The fully automated allocation of payments allows for almost perfect process management"

Existing customers are allocated a recurring vIBAN, and new account numbers are available for guest customers. In both cases, the vIBAN is automatically generated and linked to the company's enterprise resource planning (ERP) system (see Figure 1).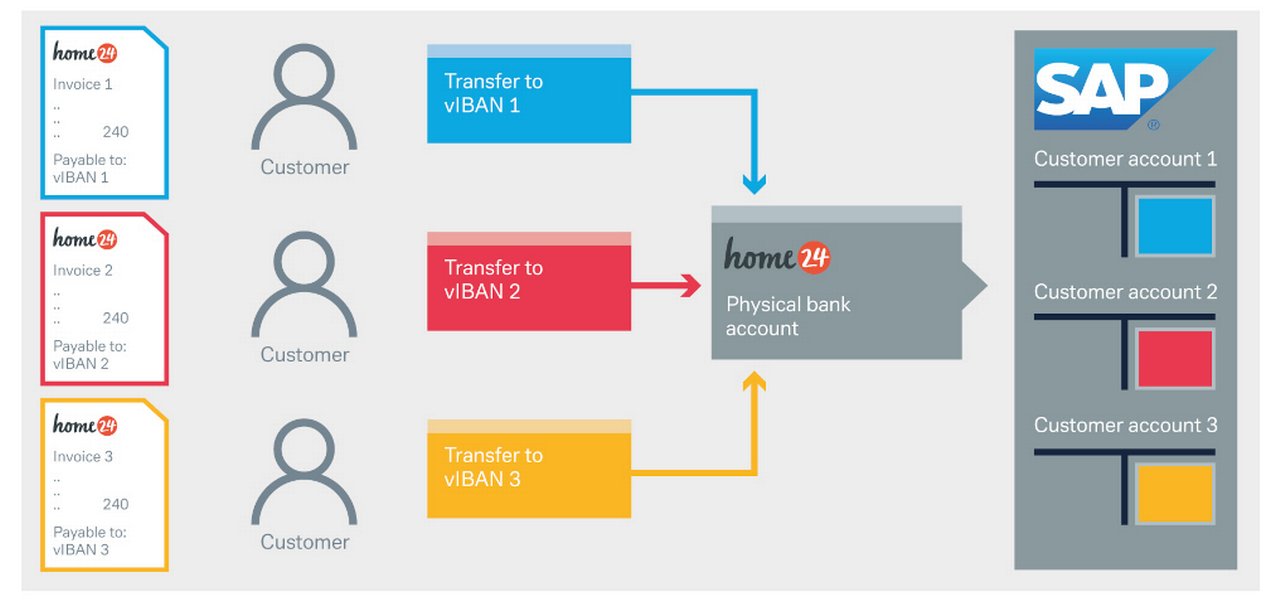 Figure 1: Payment allocation through virtual account numbers
Source: Deutsche Bank
Each physical bank account can also be assigned an almost unlimited number of vIBANs – meaning that the solution is highly scalable. It means that as home24 looks towards the next stage of its growth strategy – adding new products to its portfolio and expanding to new European markets – the company's embrace of automation will continue to be an important factor in its success.
Stay up-to-date with
Choose your preferred banking topics and we will send you updated emails based on your selection
Sign-up

Sign-up
flow magazine is published twice per year and can be read online and delivered to your door in print
Subscribe

Subscribe
YOU MIGHT BE INTERESTED IN