flow case study, Dossier Sustainable Finance

Good wood: How Pfleiderer found its ESG mission
17 May 2022
German wood panel producer Pfleiderer wants to further increase the share of recycled material used in its production. This is not only an essential part of the companies' ESG strategy, but also relevant for its first sustainability-linked bond, Dr. Mani Herold, CFO, and Carsten Linker, Head of Treasury, tell flow's Desiree Buchholz
Summary
In the past, German wood panel producer Pfleiderer didn't talk much about sustainability with banks and investors, CFO Mani Herold recalls. However, most recently the company has recalibrated its strategy
In April 2021, Pfleiderer issued its first sustainability-linked bond of €750m with the help of Deutsche Bank. Recently, the company also mandated the ESG rating agency Sustainalytics to provide more transparency to the companies' investors
CFO Mani Herold and Carsten Linker, Head of Treasury, report on how setting up an ESG framework and an associated KPI structure worked, why they decided to tap the sustainable finance market and how the upcoming ESG regulation is affecting the business
It would be hard to find a company these days that doesn't consider the environmental impacts of its business. Yet few are like the German wood panel producer Pfleiderer, which can claim that "sustainability has always been part of our DNA", to use the words of its CFO, Mani Herold. He adds, "In the past, we just didn't talk so much about it with banks and investors."
Lately, this has changed. On the back of the increasing importance that sustainability now enjoys among investors, employees, and the public, Pfleiderer recalibrated its sustainability strategy over the course of 2021. As a kick-off, in April 2021, the company issued its first sustainability-linked bond of €750m1 with Deutsche Bank being one of six banks that arranged the deal.
Most recently, Pfleiderer also mandated Sustainalytics, an agency designed to help investors identify and understand companies' risks with respect to environmental, social and governance (ESG) factors. "Our goal is to provide more transparency to our investors, and we are very proud of the outcome of our ESG rating," says Carsten Linker, Head of Treasury. Sustainalytics ranks Pfleiderer in third position among the 135 companies in the building products industry that the agency currently evaluates.
"Nowadays, we are not only acting sustainably, but we are also talking about the good we are doing," Herold adds. According to the CFO who joined Pfleiderer in early 2021, this change in communication is driven by a new mindset of the investors and other stakeholders and last but not least by the company´s new ESG strategy presented at the end of 2021.
Using recycled wood
But let's start from the beginning. In 1894, Gustav Pfleiderer founded a timber trading company and a rafting business in Heilbronn, Germany that used wood-based products. As early as 1993, the company started utilising recycled wood in its main facility, and four years later, Pfleiderer installed its first combined heat and power (CHP) plant that reduced the energy needed in production processes quite significantly. Nowadays, on average, 84% of the company's energy is fuelled by biomass.
Pfleiderer produces premium wood and laminate products for applications in kitchens, furniture, and construction markets as well as industrial resins for the packaging, construction and building materials industries. According to the company, "no trees are deliberately felled to make Pfleiderer's wood-based panels".2
Instead, the largest part of the wood mix (about 40%) comprises sawmill residues such as chips, sawdust, or edgings – so-called pre-consumer recycled material. Another 45% or so comes back from the end consumer. This material, for example, includes broken pallets from the packaging industry or old kitchen cabinets that are fed back into the production cycle. A small proportion (around 15%) of the wood Pfleiderer uses comes from forests, which are typically by-products such as thinning and residual wood (see Figure 1). Following this approach, Pfleiderer creates a win-win situation. From a purchasing point of view, the company is becoming more competitive and flexible on the wood supply side.
While Pfleiderer has made significant progress on its sustainability agenda, the company defaulted on its debt in 2012 before successfully restructuring. Following this turnaround, Pfleiderer went public on the Warsaw Stock Exchange in early 2016. After the delisting in 2019, the wood specialist now completely belongs to the private equity investor Strategic Value Partners and employs around 2,200 staff generating net sales of about €1bn in 2021.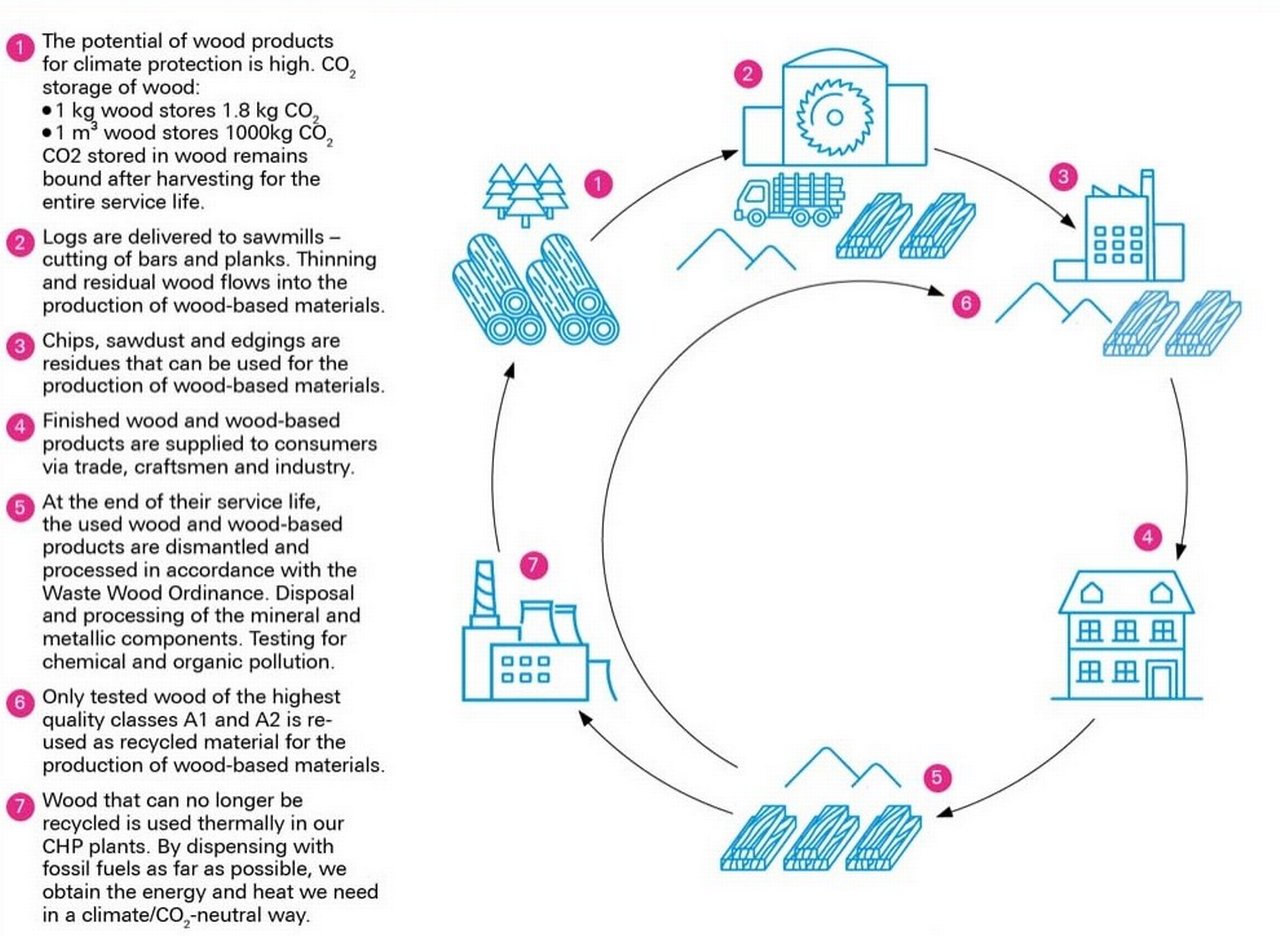 Figure 1: Circular wood ecosystem at Pfleiderer
Source: Pfleiderer's ESG Framework Report 2021
Setting up an ESG framework
While Pfleiderer's sourcing strategy reduces waste and promotes a circular wood ecosystem, the company's management feels that it can get even better. By 2025, Pfleiderer wants to increase the share of postconsumer recycled material to 50%. This is one key performance indicators (KPI) that the company has promised to deliver.
"We have thought long and hard about the ways in which we can build on the sustainable foundations of our business. Ultimately, we want to ensure we play a more active role in the transition to a lower carbon economy and do our part to help solve global challenges. Our stakeholders demand a response from us, and we are determined to meet their growing expectations," CEO Dr. Boris Gorella writes in his introduction to the ESG framework.
The outcome of these thoughts was Pfleiderer's 'naturally sustainable' strategy, comprising three priority areas: materials, climate, and people. For each of these areas, the company has defined two or three measurable targets (see Figure 2).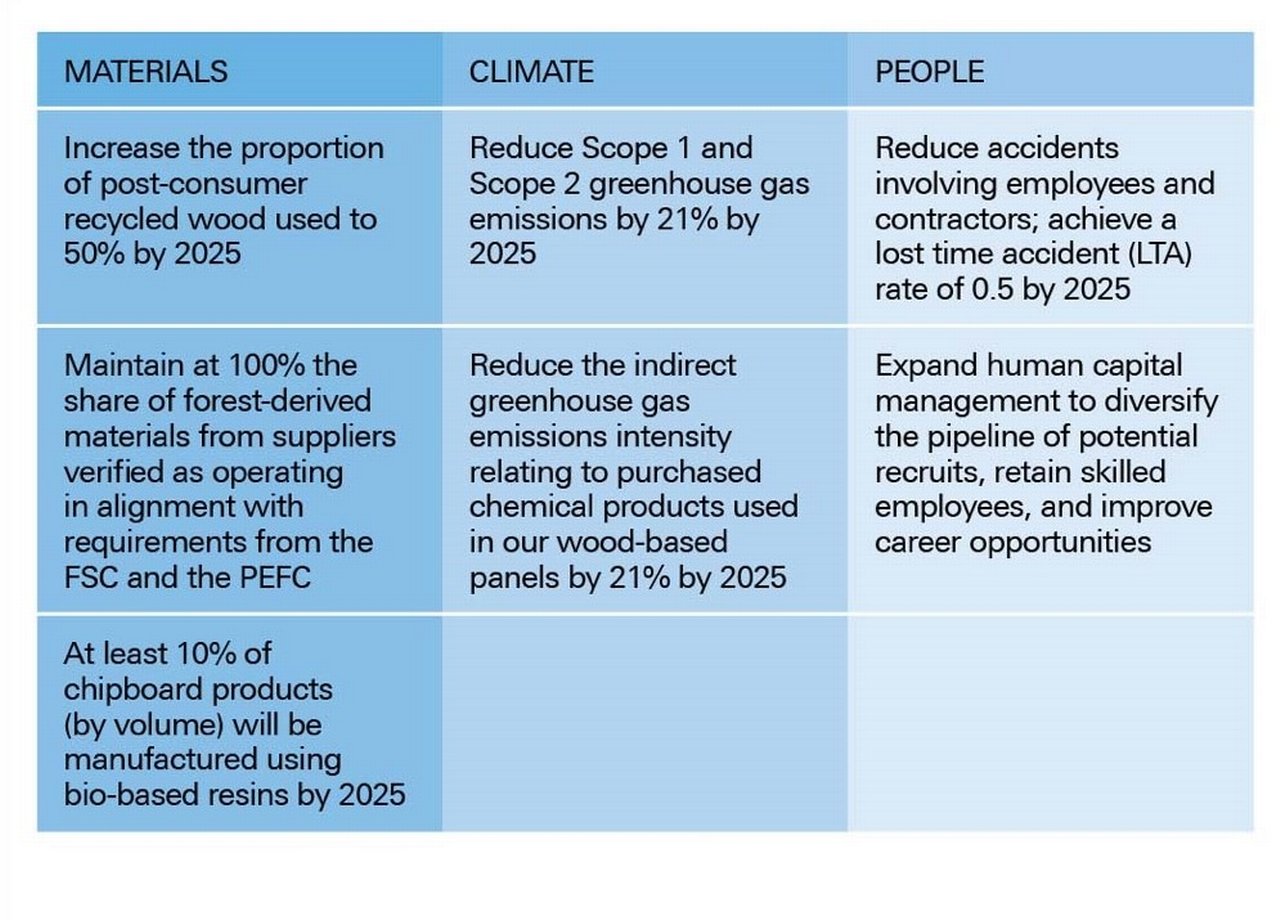 Figure 2: Pfleiderer's sustainability KPIs
Source: Pfleiderer's ESG Framework Report 2021
Linking strategy to finance
These KPIs also provide the foundation for the sustainability-linked finance framework that Linker and his treasury team set up in early 2021. However, for simplicity reasons they didn't include all KPIs but opted for two only. "We didn't want to create too much complexity for our investors", Linker explains. "Therefore, we decided to combine a target that everybody understands immediately – reducing CO2 emissions – and one that is Pfleiderer-specific, which is increasing the share of recycled wood."
"Our banks told us that investors were showing great appetite for sustainability-linked bonds. This proved to be a very good advice"

The idea of linking financing instruments to the companies' sustainability targets in the first place was driven by the market, Herold recalls: "Our banks told us that investors were showing great appetite for sustainability-linked bonds. This proved to be a very good advice." When Pfleiderer issued its first sustainable bond in April 2021, it was three times oversubscribed. "This was a positive surprise to us since we were new to the market and our approach – refinancing our existing €450m debt that we had taken on in 2019 as part of the delisting – by a new bond with a volume of €750m was quite aggressive. Moreover, uncertainty around the Covid-19 pandemic was still shaping markets," says Herold.
The bond is split into two tranches: Pfleiderer raised €400m with a fixed coupon of 4.75% and a floater of €350m at three months Euribor plus 4.75%. If the company fails to adhere to one or both ESG targets that the bond is linked to, investors will receive a step-up. However, according to the CFO, the company "is well under way to reach its 2022 interim goals for both KPIs", he says.
The fact that Pfleiderer is committed to sustainability was also underlined most recently by the ESG rating provider Sustainalytics, which assigned a "low risk" status to the wood panel producer in March 2022.3 The provider differentiates three ESG risk rating categories for investors: negligible (0–10), low (10–20), medium (20–30), high (30–40) and severe (40+). With a score of 13.1, Pfleiderer commands the number 3 position among the 135 companies in the building products industry ranked by Sustainalytics – and it is also placed in the 6th percentile among more than 14,000 companies worldwide currently rated by the provider.
"We are proud of these very strong results for our debut ESG rating by Sustainalytics. The outcome is a clear recognition of our efforts to promote a circular wood ecosystem, which has been at the heart of our business for many decades, as well as to become a net zero-carbon business," Herold commented.
Evaluating ESG policies and processes
But why has the company decided to solicit an ESG rating in the first place? After all, Pfleiderer had already defined KPIs for its sustainable finance strategy prior to issuing its sustainability-linked bond as outlined above. These KPIs were classified as "ambitious", "relevant and material for the issuer's business model" by the ESG rating agency ISS. So, why engage in another certification process which binds resources in the treasurer's small team? As Linker manages relationships with banks, investors and rating agencies, he also coordinated the ESG rating process.
"We wanted to obtain further independent validation of our achievements in the area of sustainability," he explains. "First, this reassures our bond investors that we are on the right track when it comes to ESG. Second, the process also helped us internally to understand policy and reporting requirements even better."
The rating process was kicked off at the end of 2021 and took approximately three months. In each of the three ESG dimensions the agency looks at policies, processes and reporting. "With respect to environmental risks, for example, this included reviewing our waste, water and CO2 policies that were signed by our board," Linker explains. "For evaluating our social performance, Sustainalytics looked at diversity and anti-discrimination policies while assessing governance for example included if and how whistleblower systems are put in place."
"One of the lessons learnt was that certain internal KPIs such as employee trainings need to be better documented"

According to him, there were no surprises in the process. However, he admits that the rating process helped to disclose minor gaps that still existed with respect to monitoring ESG processes: "One of the lessons learnt was that certain internal KPIs such as employee trainings need to be better documented." In order to ramp up sustainability reporting and simplify internal data exchange, Pfleiderer plans to invest in new software tools over the next couple of months. This is also happening against the backdrop of upcoming ESG regulation in Germany and Europe.
Regulation ahead
Germany, for example, passed a supply chain act in June 2021, which stipulates that companies will be responsible for compliance with human rights and environmental requirements in their supply chains. Companies with more than 3,000 employees will be subject to the law from January 2023 and companies with more than 1,000 employees must comply with these requirements from January 2024.4
"We feel comfortable with respect to this new law, as we are only sourcing from certified forests in Germany and recycled materials. Our wood travels a maximum of 250 kilometres to be processed in one of our five production plans," Herold says. Furthermore, he continues, Pfleiderer already has certification and audit processes in place to ensure its suppliers adhere to standards for responsible forest management: "The wood industry in Germany is already very much regulated."
More challenging for the company will be to fulfil the reporting requirements under the EU Taxonomy and the associated Corporate Sustainability Reporting Directive (CSRD) regulation, the treasurer says. The new directive will require companies with more than 250 employees, a net turnover of more than €40m and a balance sheet of more than €20m (two of three criteria fulfilled), to disclose data on their sustainability performance5 – and therefore will impact Pfleiderer as well.
Although this rule only enters into force in 2024 for the financial year 2023 and onwards, a first set of sustainability reporting standards is expected to be published by mid-2022. "We have already started a project to ensure that we have processes in place to meet the requirements in time," Linker says. When the reporting standards are published, the company wants to be prepared – to prove that sustainability really is part of its DNA.
Stay up-to-date with
Choose your preferred banking topics and we will send you updated emails based on your selection
Sign-up

Sign-up
flow magazine is published twice per year and can be read online and delivered to your door in print
Subscribe

Subscribe
YOU MIGHT BE INTERESTED IN