flow case study, Cash management

Smart payments for smart cameras
15 February 2022
Azena, an IoT-based security equipment start-up funded by Germany's engineering and technology giant Bosch, is revamping its digital payment strategy. flow's Desirée Buchholz reports on its partnership with Deutsche Bank to improve the customer experience and meet the needs of a fast-growing B2B marketplace
Where in the car park can you find vacant spaces? Which parts of a shopping mall attract the most customers? How can manufacturing processes become more efficient and secure for workers? All these questions can nowadays be answered with the help of smart video cameras – and the Munich-based start-up Azena is working on delivering to users of security cameras exactly these kinds of analytics. Its customer list includes local transport operators who want to gain insights into passenger flows or retailers studying shopper behaviour to optimise product offering and placement.1
The start-up was founded in 2018 under the roof of the German technology company Bosch, a global supplier of mobility solutions, industrial technology, consumer goods, and energy technology with total revenue of €71.5bn in 2020.2 Among the areas Bosch focuses on are solutions around the Internet of Things (IoT). This is where Azena comes in.
The company has developed an open operating system for security cameras which runs on the cameras of Bosch and other manufacturers such as Hanwha Techwin and Vivotek. Based on this system, Azena launched a marketplace in March 2020 allowing software developers to sell their video analytics applications to the users of these video camera. These for example include the U.S. professional hockey team, the Pittsburgh Penguins, who are using AI to monitor crowding at its stadium entrances.3
"Our app store connects software developers and the users of cameras, and we receive commissions for the sale of software licences that take place on our marketplace," explains Michael Staneker, Azena's Project Manager. Currently, the marketplace offers more than 100 video analytic apps from 30 software developers to registered customers in more than 40 countries.
Digital marketplaces require a new payment strategy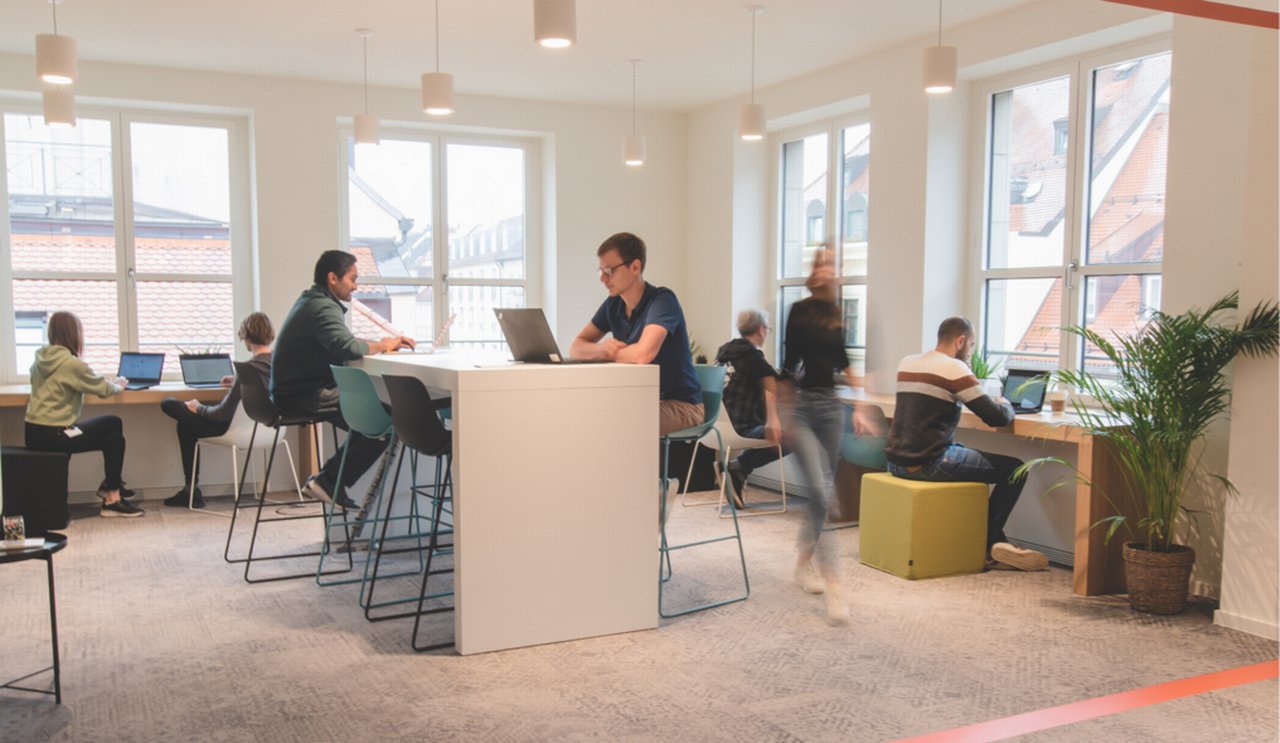 Working area of Azena in Munich
This growth is sparked by several advantages these marketplaces deliver to their participants: While buyers benefit from greater choice, faster delivery and cost reduction, sellers gain access to a larger number of clients at a lower risk. The company operating the marketplace can generate new revenue streams from fees on transaction volumes. These platforms also enable manufacturers to sell directly to the customer, thereby circumventing resellers and increasing their margins.
Yet building a digital marketplace is challenging for several reasons. The benefits outlined above can only be delivered when all relevant industry players are participating. "Among the factors that are decisive for the success of marketplaces is a convenient, safe and cost-efficient payment strategy," says Victor Winterhalder, Deutsche Bank's Relationship Manager for Azena. In an extreme scenario, a customer may even stop a purchase they do not find a payment method that fits their needs. "In any case, this would create a bad user experience."
Replacing the payment service provider
It is for this reason that Azena decided to replace its existing payment service provider (PSP) in early 2021 and migrate to a new payment platform Deutsche Bank has developed specifically for digital marketplaces.
"Our previous payment service provider was unable to fulfil all our requirements"

"Our previous payment services provider (PSP) was unable to fulfil all our requirements," recalls project manager Staneker. Most importantly, the range of available payment methods was limited. "In the B2B world, it is very common to purchase on account, but this wasn't supported by our PSP in all countries. However, many of our clients didn't want to use the methods available such as credit card payments or PayPal."
The second feature, which convinced Azena to shift payment handling to Deutsche Bank, was "the geographic reach of the bank", Staneker explains. The start-up is pursuing an ambitious global growth plan for its marketplace, which currently offers more than 100 video analytic apps from 30 software developers to registered customers in more than 40 countries.
"As we expand the marketplace internationally, we will require further assistance – for example when it comes to embedding currency conversion," says Staneker. "And we feel that there is strong support from Deutsche Bank at this end too."
Automate the payment process end-to-end
So how does the new payment solution that Azena has implemented with Deutsche Bank work? In a nutshell, this is a platform that was developed specifically for digital marketplaces; allowing companies to automate and integrate the entire payment process end-to-end (see Figure 1).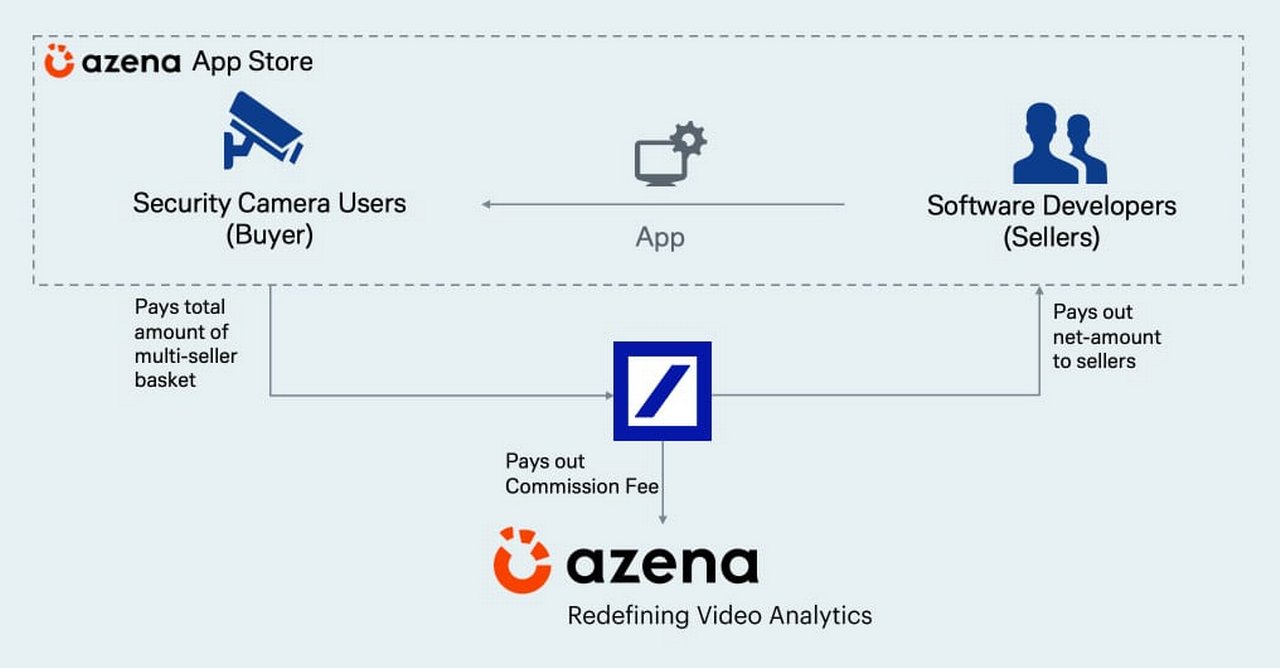 Figure 1: How the new payment process works
In Azena's app store users of surveillance cameras can now choose between credit transfers in euro, US dollar or credit card payments when paying for their software purchases – with further options to follow. Customers can potentially buy from multiple app developers in one transaction, thanks to the "'Amazon-like' check-out process with a single debit for software licences from multiple sellers", explains Matthaeus Sielecki, Cash Management Structuring at Deutsche Bank. This is possible because funds can be split between different merchants, with charges and marketplace commissions also being deducted in the pay-out process.
Azena also benefits from an automated matching of incoming payments to the respective orders "which makes reconciliation more efficient on our end as well as providing the basis for further internal process automation," says Jörg Halder, a consultant at Bosch and IT manager for Azena's payment project.
Deutsche Bank also takes care of regulatory responsibilities, such as onboarding software developers on the payment platform including contracting, risk assessment and KYC. The Bank also assures that software developer funds are protected and ring-fenced on the platform while flows can be traced to create an audit trail for treasury. "All these features will make payments more efficient, secure and cheaper for us and our partners," Staneker believes.
"For purchase on account there was nothing we could copy and paste from"

What was special about this project was that Azena acted as a pilot client for Deutsche Bank's new marketplace payment engine. This in turn meant that "we entered new territory together", recalls Halder. "For purchase on account there was nothing we could copy and paste from, which is why we needed to co-develop and re-iterate to find the best solution." As the processual and technical features were agreed on, the company started testing by initially sending small payments. "We didn't simulate in a sandbox but tested on the live system to verify if reconciliation works as expected in across different countries and will cope with high volumes."
Blueprint for a wider roll-out at Bosch
After a one year's work, the new payment solution went live in early January 2022 with the existing PSP being gradually replaced. "We are now live in Germany and the US. Once we have gained more insights, we will continue the roll-out to other countries – for example in Asia," says Staneker.
While his priority is to drive up transaction volume by getting more software developers to join the new payment platform, Staneker already has more plans on the drawing board. This includes the offering of FX conversion services as well as financing solutions such as factoring within the marketplace. "This will help sellers to improve their receivables management and cashflow," the project manager says, although "this is not urgent but rather something for the future". When it comes to payments, the next step could be to introduce the feature of recurring payments, which would allow for subscription-based software purchases.
While this will support Azena to grow its marketplace, the project also acts as a blueprint for its funding partner Bosch, which plans to build digital ecosystems around its other product and service offerings. Azena's experiences with its app store for surveillance cameras could also help other Bosch units to understand the requirements that marketplaces create for finance and payments.
Stay up-to-date with
Choose your preferred banking topics and we will send you updated emails based on your selection
Sign-up

Sign-up
flow magazine is published twice per year and can be read online and delivered to your door in print
Subscribe

Subscribe
YOU MIGHT BE INTERESTED IN