TRADE FINANCE

Merchants of peace
September 2019
Celebrating a century of keeping the peace through supporting international trade, International Chamber of Commerce has a new Finance for Development Hub for tackling modern impediments to financial inclusion and trade facilitation. David Meynell reports
When the world desperately needed to rebuild economies and societies at the end of the First World War, there was no global system of rules to govern trade, investment, finance or commercial relations.
In 1919, entrepreneurs from the areas of industry, finance and trade decided to set up an organisation which was to act in the name of business communities all over the world to address this. These pioneers were engaged by its first President, Étienne Clémentel, who had formerly held various ministerial seats in the French cabinet. And so it was that International Chamber of Commerce (ICC) was born. One hundred years on, it represents more than 45 million companies in more than 100 countries, and is the world's largest business organisation. Having recognised the influential role that trade can play in fostering peace and prosperity among nations, ICC made it its objective to fill these gaps and was self-styled as the 'merchants of peace'.
With multilateral trade under strain in the current climate of renewed nationalism, its work has never been more important. In the words of the current Secretary General John WH Denton AO,1 "ICC has a historic role that goes beyond carrying forth the views of the private sector. Its role is to leverage the knowledge and resources of business to advance peace, prosperity and sustainable development through inclusive economic growth." At the 2019 ICC Banking Commission Annual Meeting in Beijing, Denton spoke about the need for ICC to remain "relevant, flexible and accountable" and adhere to a "spirit of modernity" to ensure that the multilateral trading system is "fit for purpose in the 21st century".2
This article highlights how ICC is doing just that, and what this means for participants in the global trade ecosystem.
UN and the World Trade Organization (WTO)
In 1946, ICC was granted the highest consultative status by the United Nations (UN), which opened the way for cooperation with the UN and its specialised agencies as a business representative on a wide range of issues. In December 2016, ICC was granted observer status at the UN,3 providing member companies with a direct voice on issues covered by UN discussions and thereby delivering a unique opportunity to help shape global policies.
In addition, ICC works very closely with the WTO in a number of areas, including promoting growth for small and medium-sized enterprises, e-commerce and multilateral trade. In 2017, ICC and the WTO launched a joint initiative aimed at facilitating participation by smaller companies in international trade.4
Tackling 21st-century challenges
ICC's objectives of enabling businesses to secure peace, prosperity and opportunity for all are reflected in the ICC Declaration,5 which consigns ICC to use the full extent of its resources and global network to tackle 21st-century challenges by:
Working to preserve and modernise the global trading system.
Continuing to provide effective alternative dispute resolution methods to support global commerce.
Mobilising business behind the below 1.5°C global warming target and working towards the additional goal of net-zero emissions in many countries by 2050.
Bolstering trust in digital technologies, collaborating with governments to design new global governance models conducive to a thriving and unified digital ecosystem, and promoting a human-centric evolution of emerging technologies, such as artificial intelligence.
Supporting private sector leaders to meet the calls of shareholders, governments and the public for a more inclusive and responsible capitalist model.

New work programme
On 27 May 2019, ICC held its first ever Knowledge Solutions Assembly, bringing together ICC members and Knowledge Solutions staff to unveil its new work programme. The ICC's Knowledge Solutions department – comprising five Knowledge Hubs – leverages business expertise to address major issues impacting people and the planet, with a focus on five major campaigns:
Make trade work for people and the planet;
Make action on climate everyone's business;
Stop the rise in global inequality;
Make technology work for all; and
Lead for the long term.
Finance for Development Hub
Mandate
Founded more than 80 years ago, the ICC Banking Commission grew to become a leading global rule-making body for the banking industry, not only producing universally accepted rules and guidelines for international banking practice, but also providing insightful research and analysis. Now part of the ICC Finance for Development Hub, it has a mandate6 to serve as a global forum and rule-making body for banks worldwide – with particular focus on the financing of international trade – and to help policymakers and standard-setters create a regulatory framework that facilitates trade finance throughout the world. As such, it embraces three main activities:
Rule-making: To be the authoritative rule-making body and produce accepted standards and guidelines for all forms of trade finance.
Advocacy: To support the development of a sound financial system and serve as trusted industry leader for regulators.
Financial inclusion and sustainability: To integrate 'unbankable' regions and segments into the global financial system.
45 million

Advocacy
With respect to 'advocacy' initiatives, the Hub aims to ensure equitable regulatory treatment of trade finance as a low-risk asset class. In this regard, the ICC Trade Register7 provides an objective and transparent view of the credit risk profile and characteristics of trade and export finance. The Trade Register (which was established in 2011) includes 22 member banks and covers more than US$12trn of exposures and over 24 million trade finance transactions. The trade finance products included in the register have traditionally been letters of credit, loans for import/export and performance guarantees. This has now been expanded to include payables finance products and export finance provided by non-OECD export credit agencies.
Financial inclusion
The Hub has committed to work on promoting inclusive and sustainable growth to the benefit of all. In line with the ICC campaign to lead for the long term, the focus is on collaborating with partners around the globe, promoting membership diversity and encouraging and providing guidance on sustainable practices. This also includes supporting the UN's Sustainable Development Goals and building a global momentum for investment in quality infrastructure across developing countries. Importantly, the Hub promotes alignment of global financial regulation and the imperative of long-term sustainability.
"We are committed to moving financial investment to a long-term and sustainable trajectory by maintaining a strong dialogue with our members and regulators, and developing innovative tools to support the development of the industry," says Olivier Paul, Director, Finance for Development, ICC.

Rules, standards and adoption
Many of the rules, standards and guidelines developed by ICC have a trade facilitation impact.8 The most widely used set of ICC rules, Uniform Customs and Practice for Documentary Credits (UCP), was introduced in 1933 to alleviate the disparity between national and regional rules on letter of credit practice. Since then, there have been six revisions, and the current version is known as UCP 600. The rules are supplemented by:
ICC Uniform Rules for Bank-to-Bank Reimbursements under Documentary Credits (URR 725);
International Standard Banking Practice for the Examination of Documents under UCP 600 (ISBP publication no.745); and
ICC Supplement to the Uniform Customs and Practice for Documentary Credits for Electronic Presentation (eUCP Version 2.0).
We are committed to moving financial investment to a long-term and sustainable trajectory

Numerous other trade rules have been released, including URDG 758 (Uniform Rules for Demand Guarantees), ISP98 (International Standby Practices), URC 522 (Uniform Rules for Collections) and URF 800 (Uniform Rules for Forfaiting). In support of the rules and standards, ICC also publishes formal opinions, which provide expert interpretation and analysis of the ICC rules in given situations. They are often cited by courts to assist in dispute resolution and are considered a major resource for lawyers, bankers, judges, scholars and other professionals in the industry.
International Commercial Terms (Incoterms®)
The Trade and Investment Hub (which includes, among others, the ICC Commission on Commercial Law and Practice) sets global standards for international B2B transactions and provides world-business input on commercial rules developed by intergovernmental organisations. A key focus of this particular Hub is the drafting and publication of the Incoterms® rules, essential terms of trade for the sale of goods, as these set out the point at which risk transfers from seller to buyer. For example, 'Free on Board' means this happens when the goods have been loaded on board the vessel. A revised version, Incoterms® 2020, is due for publication in late 2019.
Dispute handling
A huge impediment to trade is the volume of disputes and, with the costs of litigation eating into a cross-border deal's profitability, international arbitration is an attractive solution. ICC provides a number of formal arbitration and alternative dispute resolution services, including the ICC International Court of Arbitration,9 the world's leading arbitral institution. In addition, a less formal alternative exists in the form of a rapid, cost-effective, document-based procedure known as DOCDEX (ICC Rules for Documentary Instruments Dispute Resolution Expertise).10
Financial crime
ICC Commercial Crime Services (CCS) is the anti-crime arm of ICC and is based in the UK. It is a membership organisation comprising:
The International Maritime Bureau (IMB);
The Financial Investigation Bureau;
The Counterfeiting Intelligence Bureau; and
FraudNet.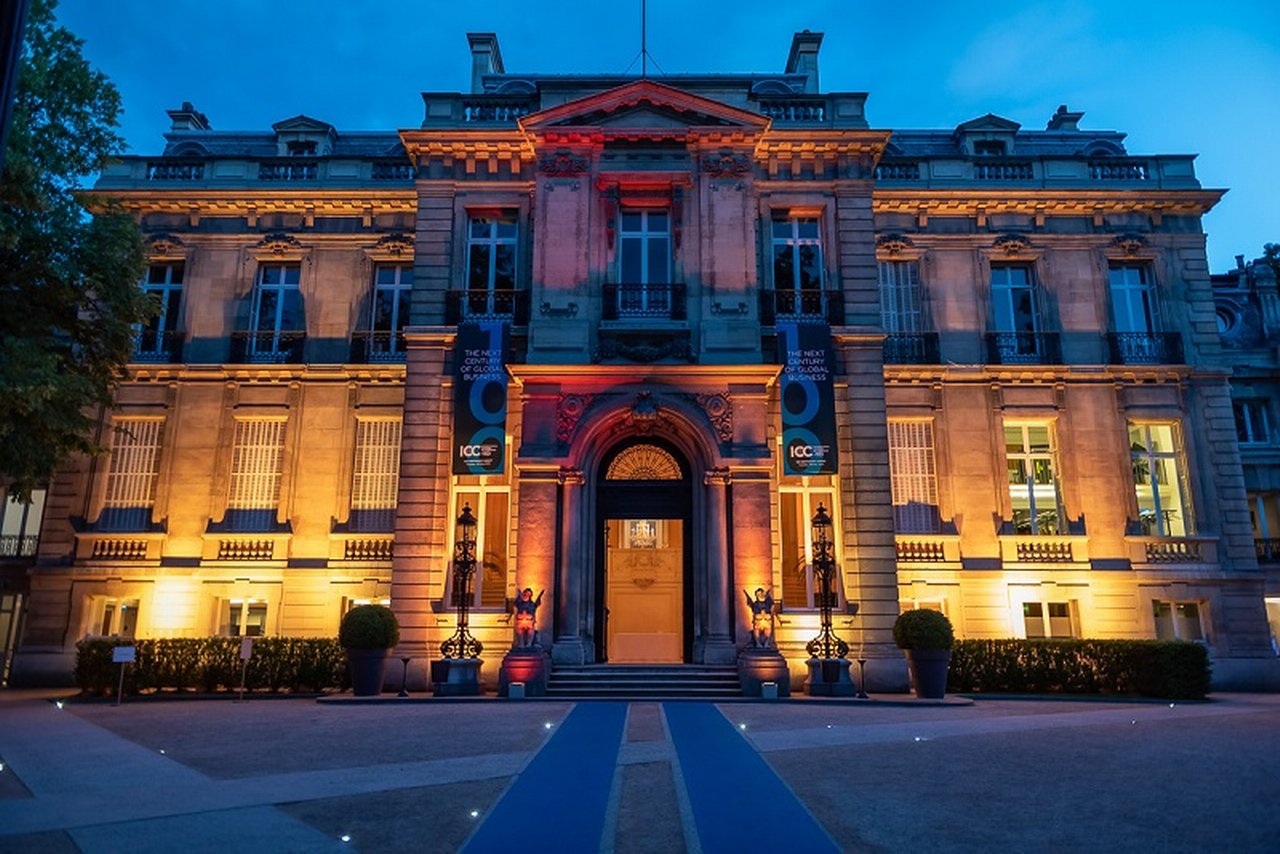 Hôtel Salomon de Rothschild hosted the ICC Centenary Summit on 28 May 2019
The IMB's main task is to protect the integrity of international trade by seeking out fraud and malpractice. It provides training courses and lectures on how to spot fraudulent trade finance transactions. The IMB has observer status with Interpol and a memorandum of understanding with the World Customs Organization. It also publishes a weekly piracy report and maintains a 24-hour piracy reporting centre in Kuala Lumpur.
ICC has a historic role…to leverage the knowledge and resources of business to advance peace, prosperity and sustainable development

Under the auspices of 'advocacy', ICC supports the establishment of effective financial crime risk management standards and has in place a specific working group handling financial crime risk and policy. One key release involved working jointly with the Wolfsberg Group and the Bankers Association for Finance and Trade to publish a paper entitled Trade Finance Principles,11 which addresses the standards for the control of financial crime risks associated with trade finance activities and seeks to aid compliance with national and regional sanctions and embargoes.
Sustainable business
ICC works to promote sustainable, inclusive and responsible business and is committed to aligning and mobilising businesses to strengthen the global response to climate change.
Unveiled at the 11th World Chambers Congress, the Chambers Climate Coalition brings together ICC and its World Chambers Federation to call for global cooperation to ensure climate solutions are deployed at scale to enable cleaner and more resilient economies.
Showcasing the pivotal and essential role that the global network of chambers can play in driving climate action, more than 450 chambers of commerce from six continents have signed the agreement. The objectives are:
To advocate for climate action within business networks and for well-conceived policies to limit the global average temperature rise to 1.5°C;
To support the goal of achieving net-zero emissions globally by 2050;
To mainstream climate mitigation and resilience guidance into chamber services;
To work with public and private entities to support effective climate solutions as part of a transformational change that works for both people and the planet; and
To reduce the greenhouse footprint from chamber activities without delay.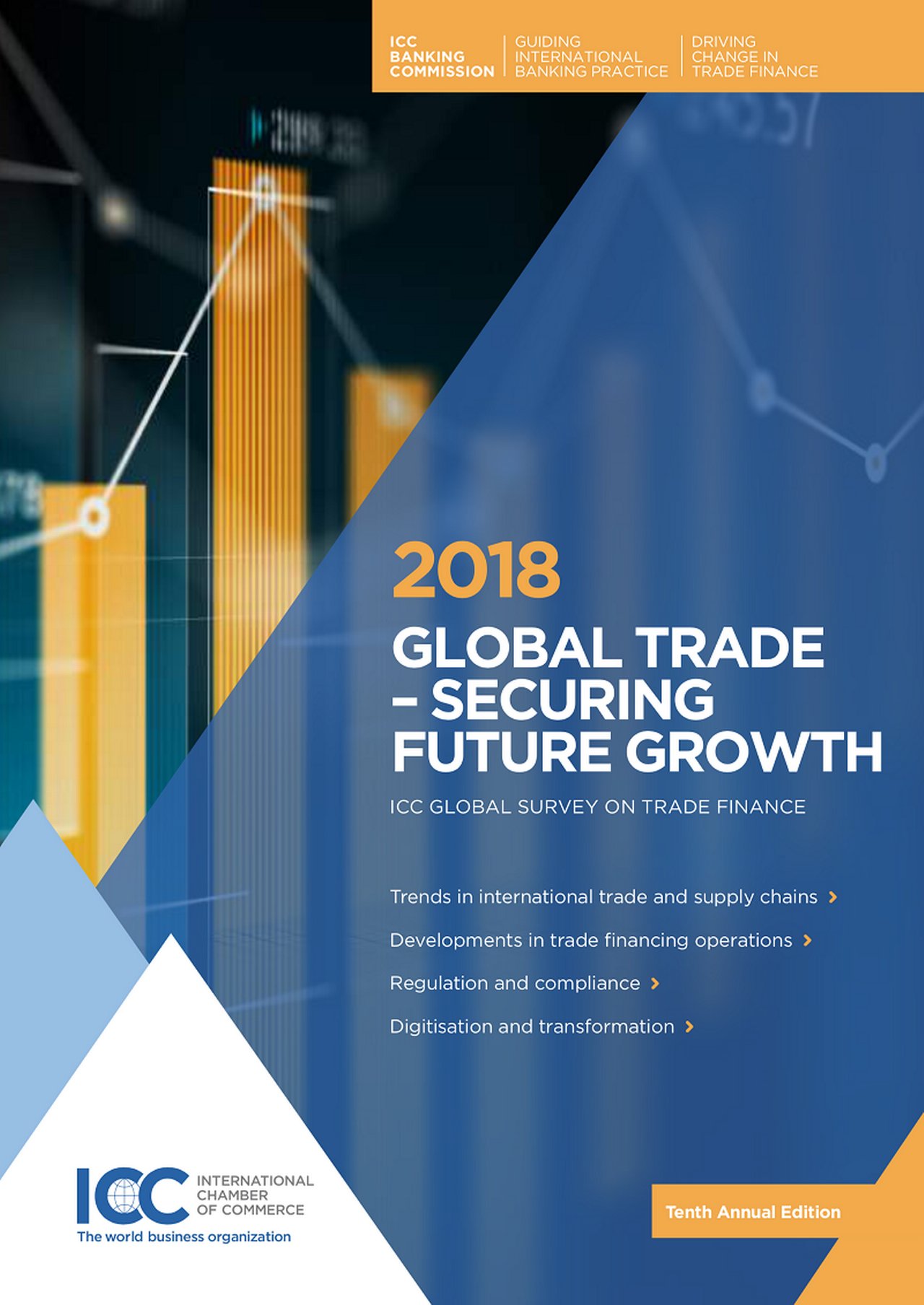 A digital future
A vital means of delivering "the spirit of modernity" that ICC Secretary General John Denton talks about is making digitalisation of trade actually happen. In ICC's 10th annual Global Survey, published in 2018, he articulates a common theme at industry events: "Digitalisation will make trade more inclusive."12
To anticipate and accompany the digitalisation of trade finance, a working group launched on 6 June 2017. Its key focus is to help the trade finance industry realise the many benefits of digitalisation, including transparency, time and cost savings, reduced errors and reduced compliance and operational risk. It has three main objectives:
Evaluating the ICC rules and ensuring they are "e" compliant, i.e. enabling banks to accept data versus documents;
Developing a set of minimum standards for digital connectivity of service providers across legal, liability, information security and technology (part model agreement/part technical standard document); and
Examining the legal and practical issues related to the validity and value of data and documents in digitised form.
An updated version of eUCP (Uniform Customs and Practice for Documentary Credits Supplement for Electronic Presentation) and a new eURC (Uniform Rules for Collections Supplement for Electronic Presentation) were approved by ICC National Committees during March 2019 and came into force on 1 July 2019.
In addition, a proposal for the drafting of a new set of rules with the working title 'Uniform Rules for Digital Trade' (URDT) has been approved.
Rapid evolutions in new technology are changing trade and supply chain finance with the result that businesses are seeking solutions that will deliver greater control and visibility within their supply chain ecosystem. The objective of the URDT is to develop a high-level framework in which businesses can operate by referencing the rules in their establishment and execute financial obligations within their own unique process and technology constructs. The provisional intention is to have the first draft available to ICC National Committees before the October 2019 ICC Banking Commission meeting in Paris.
The merchants of peace have come a long way as they embark on their journey into their second century.
David Meynell is Senior Technical Advisor, ICC Banking Commission and Co-owner of www.tradefinance.training
Stay up-to-date with
Choose your preferred banking topics and we will send you updated emails based on your selection
Sign-up

Sign-up
flow magazine is published twice per year and can be read online and delivered to your door in print
Subscribe

Subscribe
YOU MIGHT BE INTERESTED IN