TRUST AND AGENCY SERVICES

Antibody builders
May 2020
Following the success of the blockbuster anti-cancer drug DARZALEX (Daratumumab), Genmab is developing a pipeline of proprietary antibodies. Anthony Pagano, the Danish firm's new CFO, tells flow's Janet Du Chenne how the company's US capital raising fits that strategy
Across three core sites in Copenhagen, Utrecht and New Jersey, teams of scientists at Genmab are working to develop seven antibodies for the treatment of cancer.
Three of the Copenhagen-headquartered biotech company's antibodies are already on the market with partners. The first, DARZALEX (Daratumumab), developed by Janssen Biotech, has become a blockbuster drug for the treatment of multiple myeloma, a type of bone marrow cancer that forms on white blood cells.1 The second, ARZERRA (ofatumumab), developed by Novartis, treats chronic lymphocytic leukaemia.2 The third, TEPEZZA (teprotumumab-trbw), developed by Horizon Therapeutics, was approved in January 2020 to treat thyroid eye disease.
DARZALEX data was first presented in June 2012, when encouraging preliminary results were reported from a clinical trial in relapsed multiple myeloma patients. It achieved international acclaim in August 2012, when Genmab granted Janssen Biotech, a subsidiary of US group Johnson & Johnson, an exclusive worldwide licence to develop, manufacture and commercialise the drug in exchange for a royalty fee of 12−20% per net sales.3 Following the license of worldwide commercialisation rights of the treatment, Genmab CEO Jan van de Winkel leveraged this success to build a strong foundation for the future, beyond DARZALEX.
A new strategy
Given that, on average, it takes at least 10 years for a new medicine to complete the journey from initial discovery to the marketplace, these foundations benefitted from some forward planning, courtesy of the unveiling of Genmab's new strategy in 2010 (see panel, right). "We were looking to change our mindset from a world leader in antibodies, and doing all of the early stage development really well," explains Anthony Pagano, who joined the company in 2007 and was promoted from Senior Vice President, Finance and Corporate Development to Executive Vice President and CFO in March 2020. "We wanted to transition into a late stage development, commercial organisation where our own products, that we commercialise and develop ourselves, actually get to market."
With those aims in mind, over the past 10 years the company has been building a sustainable business with its own growing pipeline, while continuing to collaborate with pharmaceutical and biotech partners to develop a robust product pipeline beyond DARZALEX.4 "The success of that product and the partnership with Janssen is providing the overall foundation, both in terms of credibility and from a financial perspective, to grow our business," says Pagano. He continues: "As we build out our pipeline beyond DARZALEX, it's about us taking products further into development, and ultimately all the way to commercialisation."
"This was the right transaction at the right time for Genmab"

Timing an IPO
In support of the strategy, Genmab decided to build on its presence in the US and further broaden the investor base there. It completed an IPO of American depositary shares (ADS) on the Nasdaq Global Select Market in July 2019,5 raising US$582m, the largest IPO of ADS by a European healthcare company.
Pagano describes the capital raising as the right opportunity for Genmab, given its history and its strategy. "This was the right transaction at the right time for Genmab. The IPO fits with our thinking of building this company for the long haul. We were at a stage in the lifecycle of the company where we were executing on our strategy, and we did not need to raise capital. Instead, we thought it made perfect sense for us to continue to increase our access to the US market and our pool of US-based investors."
With the confidence that the transaction would complement Genmab's increasing US presence and fit within the company's overall business trajectory, it found a window to list in July 2019. "We had thought about it for a few months and we were in a position to execute quickly," explains Pagano.
Raising US profile
With an existing US presence, and the company's New Jersey offices extending to a laboratory, Genmab was familiar with moving beyond its national borders. "Thinking beyond our immediate borders is part of the company's DNA," says Pagano. "In many respects we were just looking to make it easier for people to invest in us and, over a period of time, to increase our US shareholder base."
This aim was helped by the fact that Genmab was already a publicly traded company, which first listed on the Nasdaq Copenhagen Stock Exchange in 2000, soon after its formation. "Making the decision to add on to our Danish listing was an important one, but we were able to make that transition from an already solid foundation," Pagano explains.
Laying the groundwork
In preparation for the US listing, Genmab assembled a team of external and internal practitioners, including bankers and lawyers, who had experience of the regulatory and compliance aspects of transitioning to a US publicly traded company. This includes the requirement to comply with the Sarbanes–Oxley Act of 2002.6
The act obligates companies to make public disclosures and provide regular reporting. "Sarbanes–Oxley is something we had obviously taken very seriously as it relates to the requirement of being a publicly traded company in Denmark, so we had this solid foundation to start from," reflects Pagano.
Facilitating the deal
Deutsche Bank Trust Company Americas (DBTCA), acting as Genmab's existing American Depositary Receipt (ADR) bank for its sponsored Level I ADR programme, was reappointed for the new capital-raising Level III ADR programme. As part of the IPO and listing on the Nasdaq Global Select Market, Genmab increased its share capital by issuing 3,277,500 ordinary shares with a nominal value of DKK1 per share in the form of 32,775,000 ADRs in the offering. Moving from a sponsored Level I to a sponsored Level III ADR programme brought Genmab under a new oversight regime and expedited its transition to a US publicly traded company.
Pagano reflects on this transition: "In moving from a Level I programme to a Level III, we already had strong foundations, having been a public company for almost 18 years and one that held itself to high standards of reporting. This was more of an incremental change for us, rather than
a step change".
He also considers Deutsche Bank to be a logical partner for expanding Genmab's ADR programme in conjunction with executing the US IPO. "We've built a good relationship with Deutsche Bank over the years and look forward to a positive relationship moving forward."
Preparing the offering document
Preparation of the offering document was also made easier given that the move to the Level III ADR programme required minimal changes to the accounting treatment. The document included provisions for detailed reporting under the International Financial Reporting Standards. "This is a bit more incremental relative to what we've done historically," explains Pagano. "We are also required to provide a long-form description of our risk factors".
The overall allotment of the deal was exercised almost immediately, indicating an overall high demand, and benefitted from strong investor outreach and stakeholder engagement both with existing investors pre-IPO and new investors who joined as part of the IPO.
Looking ahead
Going forward, Genmab is growing its capabilities in the US, as well as its operations at its core sites in Denmark, the Netherlands and Japan. These include a Research and Development (R&D) Center in Utrecht, the Netherlands, where discovery and pre-clinical research is conducted in state-of-the-art laboratories leveraging an advanced robotics lab, a modern auditorium, science café, and innovative brainstorm and meeting rooms. Its new accelerator building, which will contain both offices and laboratories and will be connected to the R&D Center, is expected in early 2022.
In addition, Genmab has opened its first translational medicine research laboratories in Princeton, New Jersey as part of the strategic growth of the company. These labs will be moved from the BioLabs Princeton Innovation Center to Genmab's own US office space in mid-2020. This expanded space, which is modelled on the open and collaborative spirit of the R&D Center in Utrecht, includes both offices and laboratories and allows Genmab to expand its translational pre-clinical and clinical drug development research expertise.
"As far as commercialising our assets and marketing and commercialising our products goes, our initial focus is likely going to be on the US," Pagano confirms.
The IPO bolsters that presence in the world's largest biotech market and has provided a foundation that aligns with Genmab's overall strategy to progress its business. "As we continue to invest in building out our pipeline, the IPO enables us to transition from a world-class leader in antibodies, technologies and early stage development, to also having the capabilities to execute late stage development, and ultimately commercialisation."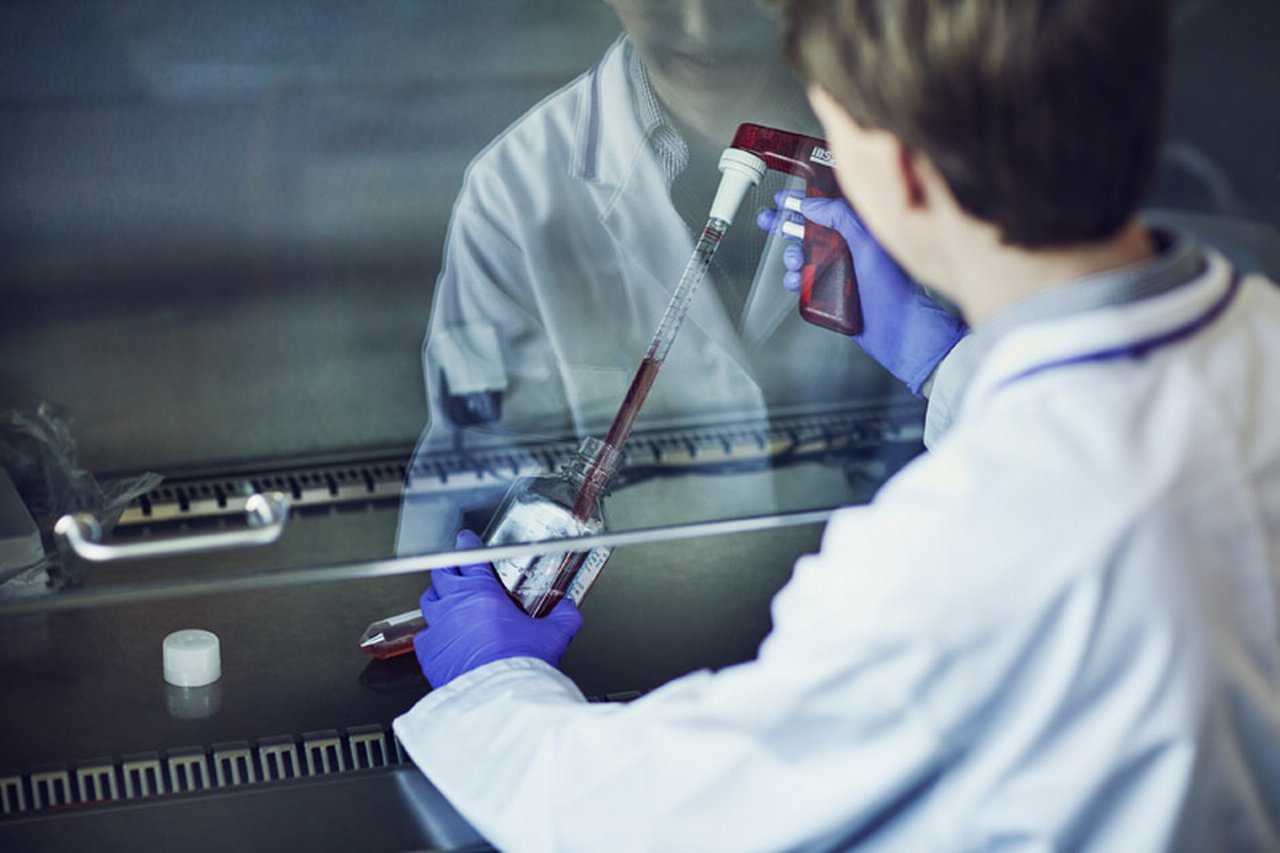 Anthony Pagano's advice to European biotechs considering a US IPO:
It's not just about doing the deal. Align your company strategy with business rationale for an IPO offering
Secure the right stakeholder engagement and buy-in early on
Construct the right team to be in place early, and have a person internally to run with the project and execute the deal
With seven assets in clinical development,7 the pipeline will continue to drive the growth of the business. "We've also never been stronger from a technology perspective and what I'm really excited about now is the team we've put in place to maximise these very exciting clinical stage products," enthuses Pagano.
In addition to these proprietary products in the pipeline, Genmab plans to add two more investigational new drugs in 2020, progressing from 2018 when the company only had four products in its pipeline. This, concludes Pagano, underlines the successful discovering machine that Genmab has become and will continue to be in the long term.
Stay up-to-date with
Choose your preferred banking topics and we will send you updated emails based on your selection
Sign-up

Sign-up
flow magazine is published twice per year and can be read online and delivered to your door in print
Subscribe

Subscribe
Genmab's three-pronged strategy
Focus on core competence:
Identify the best disease targets
Develop unique best-in-class or first-in-class antibodies
Develop next generation technologies
Turn science into medicine – and then into real value:
Generate differentiated antibody therapeutics with significant commercial potential
Build a profitable and successful biotech:
Maintain a flexible and capital-efficient model
Maximise relationships with partners
Retain ownership of select products
Source: Genmab
YOU MIGHT BE INTERESTED IN