CASH MANAGEMENT

Supporting clean mobility
25 September 2020
In December 2019, German automotive component producer Continental agreed a €4bn revolving credit facility with a syndicate of 27 relationship banks aligned to agreed sustainability performance. flow's Clarissa Dann reports on how the company is navigating Covid-19 and a Tesla-disrupted new automotive market place
Founded in 1871 as a rubber manufacturer that went on to produce vehicle tyres, Continental AG is now a €44bn German automotive parts multinational company specialising in brake systems, interior electronics, automotive safety, powertrain and chassis components, tachographs, tyres and other parts for the automotive and transportation industries.
As the world's third largest auto supplier the company finds itself at the epicentre of the industry's electric mobility and autonomous driving transformation process. Continental's products to electrify ICE powertrains, which lower fuel consumption along with CO2 emissions, have seen a ramp-up in development. In 2019, the company announced it would no longer invest in parts used in internal combustion engines, and instead, it would put more focus and capital on the electric powertrain, something it believes is the future of mobility.
This article reflects on Continental's investment in greener mobility, and the financing it has structured to make this possible.
Electric drive controls
In October 2019, Continental's Powertrain division was relaunched as Vitesco Technologies, with its leader, Andreas Wolf as CEO of the new subsidiary. "Our goal is clean and sustainable mobility. That's why we make the core of every vehicle – the powertrain – smart and electric. I am very pleased about our new dynamic brand identity. It underlines our clear claim to leadership in clean drives, today and in the future," he says.1
"Our goal is clean and sustainable mobility. That's why we make the core of every vehicle smart and electric"

On 12 August Vitesco Technologies announced in a press release that it was part of Volkswagen's electrification ecosystem with its supply of the key drive control unit for the Volkswagen ID.3 (pictured). "Electric mobility is gaining momentum with a multitude of new models set to hit the road over the next few months," it stated.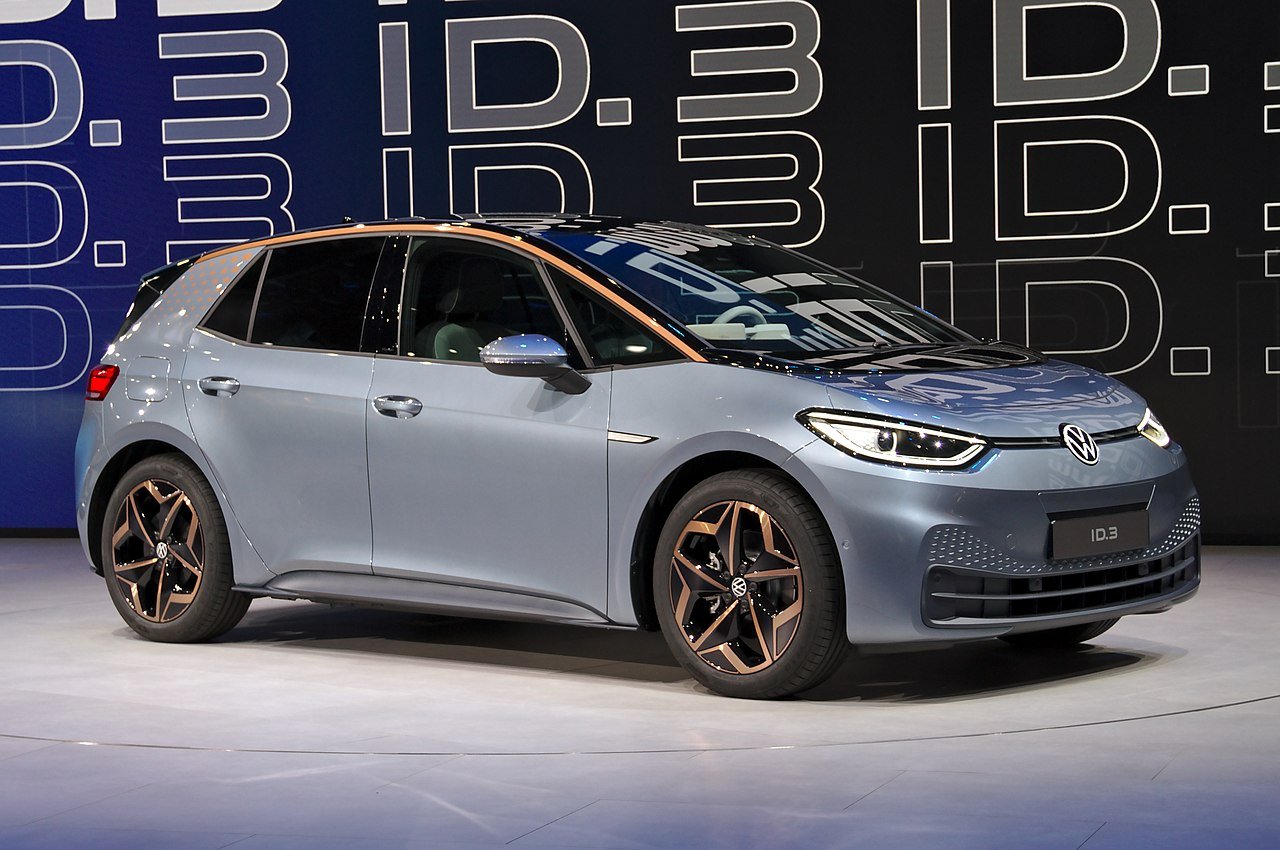 The Volkswagen ID.3 (source: Wikipedia)
According to Wolfgang Breuer, Executive Vice President of the Electronic Controls business unit at Vitesco Technologies, "This product makes us part of Volkswagen's electrification ecosystem, which is proof of our strong system and electronics expertise across the entire vehicle propulsion system and beyond."
Sustainability components
In Deutsche Bank Research's Behind the Headlines podcast series with Strategist Jim Reid, Continental's Head of Finance and Treasury Stefan Scholz emphasised that the Vitesco business in effect "walks the walk" in the company's environment and social governance (ESG) behaviour.
However, the main challenge is engaging the wider company in ESG accountability. Stolz says, "It is pretty easy when you work in the powertrain business at Vitesco Technologies as they focus on developing the technology for clean mobility, zero emission driving, but others may be a bit more removed. We have to understand the benefit of the company focusing on ESG more than we did in the past so that everybody can feel that they have a connection."
One way of achieving this is linking financial services costs to ESG key performance indicators (KPIs); a structure that flow reported in the case study of rubber producer Halcyon Agri. Here, the pricing of a US$25m Deutsche Bank loan was linked to delivery on an agreed set of standards in consultation with an environmental consultancy.2
On 4 December 2019 Continental announced the agreement of a new revolving credit line with its consortium banks of €4bn with a term of five years.3 The loan refinanced its prevailing credit line of €3bn ahead of schedule, which would have been due in April 2021. In additional to an increase in the credit line, Continental agreed upon improved conditions and took sustainability components into account. The syndicate supplying the credit line to Continental consisted of 27 international banks with Deutsche Bank and BNP Paribas acting as lead managers.
Commenting on the deal at the time, Scholz said, "The level of interest in syndicated financing for our new credit line with sustainability components was very high. Syndication was clearly oversubscribed. The new credit line includes improved conditions that reflect our solid balance sheet structure and financial performance. This is once again strong proof of banks' confidence in Continental's economic strength and strategy."
The amount of the interest payments for the drawdown of the credit line is directly linked to the sustainability performance of the DAX top 30 Company. Good performance is rewarded with a reduction in accrued interest. Non-achievement, meanwhile, will result in interest rate increases. The basis for this is the annual assessments of agreed performance improvements under Continental's sustainability strategy, which was relaunched in 2019.4 These include procuring electricity externally from renewable sources, increasing the proportion of women in management positions, reducing the accident rate and sick rate, and increasing the proportion of recycled waste.
"The concept of sustainable finance takes a holistic view of companies and rewards sustainable business practices"

"The concept of sustainable finance takes a holistic view of companies and rewards sustainable business practices. We are supporting this approach, including with our new credit line," said Scholz. The credit line supports Continental's global sustainability goals, which are geared to the Sustainable Development Goals (SDGs) of the United Nations and to the Paris Agreement, among others.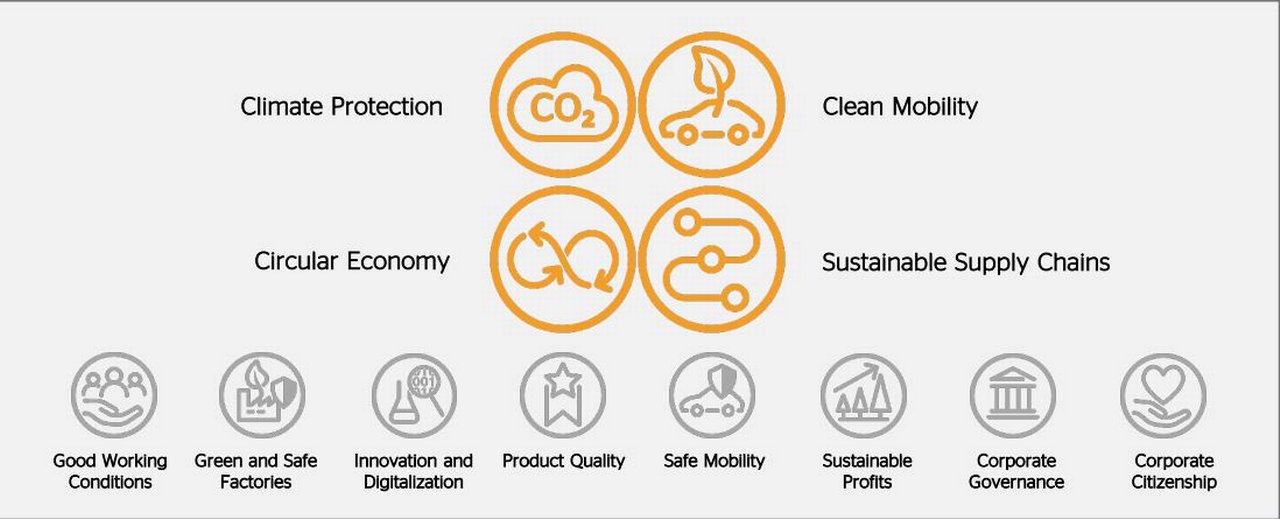 Figure 1: Core areas of Continental sustainability strategy
Similar credit lines with sustainability components on the market are only aimed at achieving or maintaining selected sustainability ratings, notes the Continental statement on the deal. "Since the benchmarks of current ratings vary greatly, Continental is committed to achieving specific improvements in sustainability performance as part of its new credit facility," it stated in the announcement.
"The world is changing rapidly," explained Scholz. "It is important to me that we gather experience as early and as comprehensively as possible on how corporate financing can be further developed through new approaches and technologies".
Liquidity for all seasons
In his interview with Reid, Stolz reflected how the timing was everything with this particular liquidity measure. "In March and April 2020 we could go into the Covid-19 crisis with a pretty comfortable liquidity position because we define liquidity as cash at bank plus the committed unused credit lines of banks."
Observing "we're living in an environment of rising debt" encouraged by low interest rates and "unprecedented levels of central bank interventions", Reid asked Scholz "For your company, do you see this as an opportunity to lock in longer-term finance, or do you instead run the financing of the company to where you have financing needs?"
Not surprisingly, Scholz explained it was a sensible precautionary measure in such uncertain times. "Our philosophy has been to take into account the aspects we have in our mind, or we can foresee. We do not issue bonds with a maturity of more than seven years." He added that the company's gearing ratio is "pretty low" and its free cash flow generation "will continue". However, if a larger acquisition opportunity comes along, that could all change. "Then maybe we go into a maturity scheme longer than seven years."
As for potential acquisitions, as Reid put it, "Asset prices in several industries are significantly lower compared to pre-crisis level. Is Covid-19 a chance for potential M&A transactions for relatively strong performing companies?"
"When you look at interesting companies in the technology sector these prices have not gone down," noted Scholz. However, he is undeterred. "We have had to be bold, because when I look at our financial condition (which is still pretty good) we have a triple B rating here at Continental. He adds, "It's not only the question of the acquisition price; sometimes some targets are not available due to the ownership or something else but we continue." He does not believe in waiting until the pandemic is over "because nobody knows what will happen".
Robust supply chains
Another impact of Covid-19 is disrupted supply chains along with adverse geopolitical conditions. "We've seen some significant tariffs imposed with the trade wars, and now the pandemic has made relations between the two [superpowers] even worse," reflected Reid.
As an automotive supplier in 60 different countries, Continental has production set up in several regions around the world and this ensures a certain degree of flexibility. With the pandemic having first hit in Asia, the company's European colleagues could learn from those experiences and in turn support their colleagues in the US. "For sure we had additional costs, for example we had to transport some goods by air and not road or rail," Scholz revealed. But there was no major disruption to their sources of supply because of the strategic location of all the company's operations. However, he is not complacent and is keeping an eye on US/China relations. "We would be hit by further development of the problems some countries have with each other but if necessary over time you can solve it by possibly shifting production from one region to another to avoid potential additional additional tariffs."
An important learning point from the 2008 financial crisis was the need to support supply chains and nurture relationships, so that problems can be solved together, he stressed. "I know that my colleagues had to arrange a lot of phone calls and there was more interaction with the suppliers than usual."
Innovation
Towards the end of the podcast Reid asked Scholz what he makes of the stellar rise of new arrivals such as Tesla, and if "developments like these affect the way you as a corporate treasurer look at your business?"
"I underestimated Tesla in the beginning and it's great to see their entrepreneurship," he conceded. "What I like at Tesla is that they were disruptively innovative. They introduced a kind of new technology, did not copy existing IT infrastructure and were not in line with the existing technologies of the bigger original equipment manufacturers."
But it's not all about Silicon Valley. Feedback from his treasury colleagues in China reminds him that "we should not underestimate the impact in the long run of the Chinese technology companies".
Stefan Scholz, Head of Finance & Treasury at Continental AG is the featured guest in Deutsche Bank Research's Behind the Headlines podcast series, presented by Fundamental Head of Credit Strategy Jim Reid
Listen to the podcast here
Stay up-to-date with
Choose your preferred banking topics and we will send you updated emails based on your selection
Sign-up

Sign-up
flow magazine is published twice per year and can be read online and delivered to your door in print
Subscribe

Subscribe
YOU MIGHT BE INTERESTED IN