FLOW CASE STUDY, SUSTAINABLE FINANCE

Greening Henkel's supply chain
8 March 2023
Henkel is using its position as a key buyer to incentivise suppliers to pursue more sustainable practices. flow's Clarissa Dann explores the critical role of the company's supply chains in this transition and how sustainability-linked supply chain finance programmes are driving change
In 1876, Fritz Henkel – a 28-year-old merchant with a passion for science – set to work on marketing a universal detergent for his newly founded company, known then as Henkel & Cie. From these humble beginnings, Henkel has evolved into a truly global company – employing more than 50,000 people worldwide and boasting €22.4bn in sales in 2022.1
Today, the Dusseldorf-based multi-national company is not known for a single product, but for a wide array of brands. Its Adhesive Technologies business is the global leader in the adhesives market, holding together everyday objects from airplanes to sneakers. Loctite, Pritt and Pattex are among its well-known brands. Henkel Consumer Brands houses the consumer goods business and is behind household names like Schwarzkopf, Taft and Persil. And with these global brands comes a global footprint, including 166 production sites around the world and business partners from 115 countries. This has provided Henkel with a unique opportunity to drive positive change on a global scale – particularly as it relates to sustainability.
Going beyond only embedding sustainability at the heart of its own business and operations, Henkel encourages sustainable practices with external partners as well. As a major buyer, for example, Henkel may exert its influence over its supply chains by demanding more from its suppliers, such as greater transparency, better sustainability performance and a reduction in emissions. One area where this influence is particularly profound is within the company's SCF programmes – and the company has now taken the pioneering step of tying its existing programmes in all five regions to sustainability-linked targets.
Sustainability: top of the agenda
Henkel is not the only company aiming to shape a more sustainable future. Sustainability and a transparent transition towards a net-zero economy have become top priorities in boardrooms across Europe and beyond. Investors, customers, and regulators are increasingly putting pressure on corporates to underpin their operations with a comprehensive sustainability agenda and transparently communicate it in their corporate governance reporting.
In March 2021, for example, the European Union announced the Supply Chain Due Diligence Directive, which will hold companies responsible for human rights and environmental impacts and governance of their global supply chain. Alongside this, the Sustainability Accounting Board and the EU's Sustainable Finance Disclosure Regulation (SFDR) are introducing greater transparency.
As explained in the flow article, Creating a path for sustainable supply chains – a company has a responsibility to use its influence on the upstream (purchasing) value chain to engage supply chains in managing their environmental component ('E'), as well as social aspects of their business operations ('S') and good corporate governance ('G').
"The conversion [from SCF to SSCF] is conceptually and operationally transparent"

This key part of the puzzle – tackling supply chain challenges – is not being overlooked by Henkel. They are proactively responding to global sustainability challenges through their 2030+ Sustainability Ambition Framework. This framework, developed in 2021, outlines the company's long-term sustainability goals, which will be achieved through three key levers for change: product and technological innovation, employee empowerment, and partnerships with key stakeholders.2
"We strive to initiate positive change by shaping sustainable value chains," said Bertrand Conquéret, Chief Procurement Officer and President of Global Supply Chain at Henkel. "We can design new products and new processes, and therefore create real impact."
Henkel's approach is designed to promote sustainability in its supply chains and the company is taking this to the next level in Europe by providing tangible financial incentives for suppliers to adopt more sustainable practices. This has involved Henkel and Deutsche Bank working together on a complete analysis of the existing supply chain screening processes and analysing the ESG ratings requirements to ensure a holistic and reliable assessment by a recognised provider, Ecovadis.
Pioneering sustainability-linked supply chain financing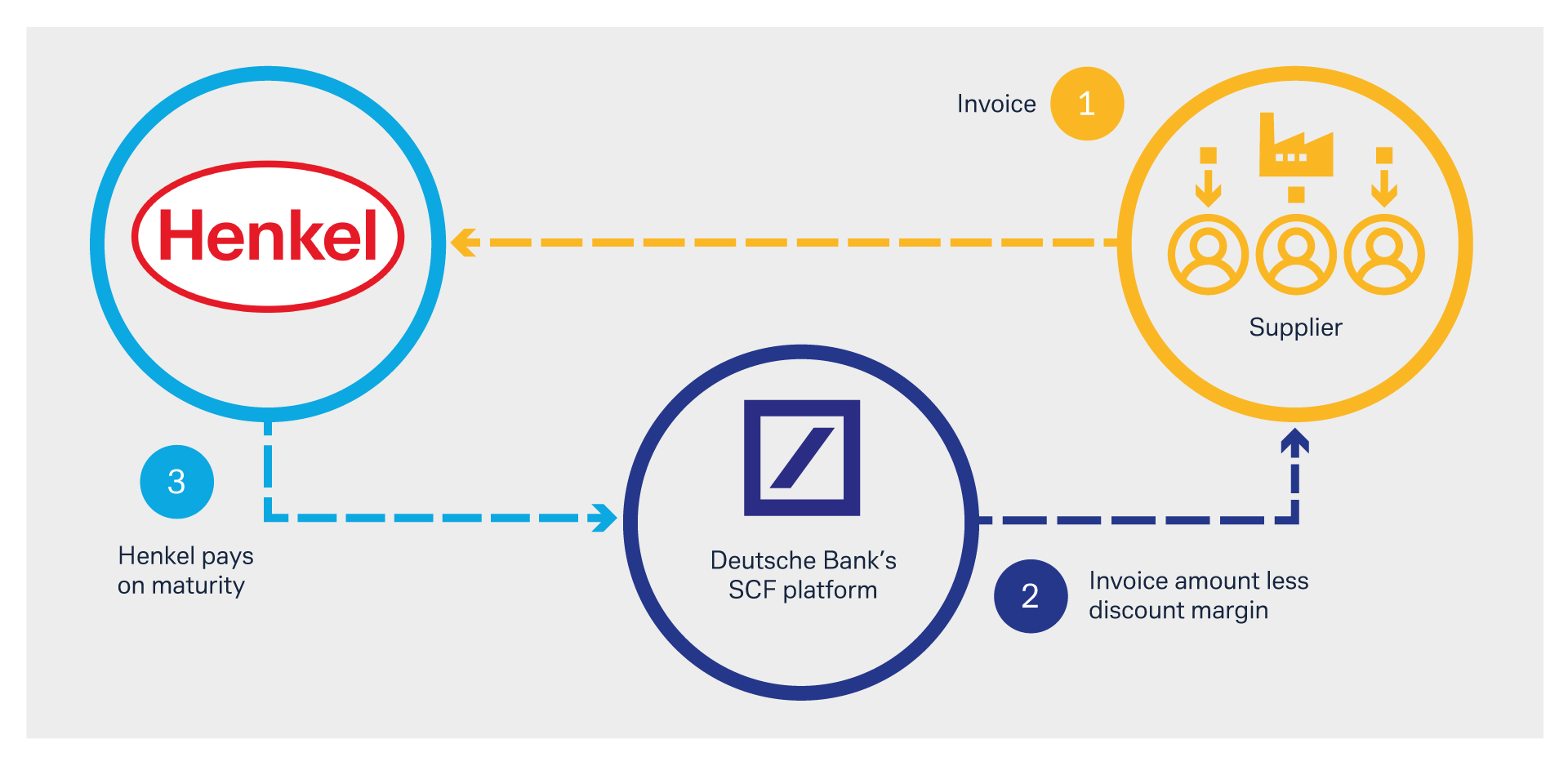 Figure 1: Structure of Henkel's SCF programme with Deutsche Bank
Source: Deutsche Bank
For more than a decade, the Deutsche Bank-Henkel SCF programme has leveraged Henkel's creditworthiness to provide suppliers with reduced financing costs in Europe, India and Mexico. The programme's mechanics are summarised in Figure 1. In 2022, Henkel decided to link EcoVadis' ESG ratings, which Henkel has used for years to assess its suppliers, to all of its SCF programmes. Deutsche Bank designed an ESG-grid on top of the existing discount margin scheme, creating financial incentives for suppliers to become more sustainable. This marks the first-ever conversion of an existing SCF programme in Europe into a sustainability-linked supply chain finance (SSCF) programme. This did not involve any changes in the contract between Henkel and Deutsche Bank – the legal agreement between the supplier and Deutsche Bank is enhanced by a one-page "ESG schedule".
"We are convinced that sustainability-linked supply chain financing can help improve sustainability along our value chain – and the SSCF programme is further evidence of Henkel's holistic approach to sustainability,"3 said Ulrich Borgstädt, Head of Group Treasury, Henkel.
"The SSCF programme is further evidence of Henkel's holistic approach to sustainability"

In other words, Henkel is positively using its influence over suppliers by incentivising them to become more sustainable and transparent in the following ESG areas – right across the company's entire supply chain:
Environment
Labour and human rights
Ethics
Sustainable procurement
"Up until now, SSCF programmes needed to be set up from scratch. As Henkel's European SCF programme is among the largest in the industry, having to replicate the onboarding processes for all existing suppliers would have been resource and time intensive – and could have resulted in significant supply chain disruptions," explained Anil Walia, Director, Supply Chain Finance (SCF) Payables EMEA, Deutsche Bank. "The conversion is conceptually and operationally transparent and simple enough to ensure a smooth transaction – and this is reflected in the almost 100% acceptance rate among suppliers," he added.
Henkel asks its suppliers to obtain an ESG rating from EcoVadis, a business sustainability ratings provider. Once received and kept up-to-date, suppliers can simply add a one-page "plug-and-play" ESG schedule to the existing receivables purchase agreement via Deutsche Bank's Supplier Onboarding Portal.
Deutsche Bank can then access the suppliers' ESG rating directly from the EcoVadis platform, and automatically adjust the discount margin they pay depending on their score, grouped into buckets. If their score improves into a higher bucket, so does their discount margin – with no intervention needed from Henkel.
The changing shape of supply chain sustainability
Henkel's simple and transparent process is a strong financial incentive for its suppliers to improve their sustainable behaviours, leading almost 100% of Henkel's onboarded suppliers to sign up to the new programme. This underscores the genuine power of corporate buyers to influence third-party suppliers to embed ESG principles into their operations
"The idea of incorporating sustainability criteria into a supply chain finance programme has been around for a long time – and we have now put this into practice in Europe with Henkel," said Deutsche Bank's Walia.
Henkel's Borgstädt agrees that this sustainability-linked supply chain finance programme "encourages the right incentives for all parties involved". He concludes, "The rating process creates analytical rigour, and the financial incentive is an important instrument here to support supplier transformation – not only regarding climate change but also the overall environmental footprint and human rights."
Stay up-to-date with
Choose your preferred banking topics and we will send you updated emails based on your selection
Sign-up

Sign-up
flow magazine is published twice per year and can be read online and delivered to your door in print
Subscribe

Subscribe
YOU MIGHT BE INTERESTED IN