MACRO & MARKETS

Germany's elusive recovery
9 April 2021
The persistence of the pandemic has delayed what promises to be a strong rebound in growth, while Chancellor Merkel's departure casts uncertainty over the election in September and the country's future role in the EU, reports flow's Graham Buck
Germany's adept handling of the first wave of the Covid-19 pandemic drew plaudits, praise for Chancellor Angela Merkel and predictions that its economy would quickly bounce back. As flow reported in Covid-19: How Germany gained its firepower (June 2020), the Organisation of Economic Cooperation forecast that the decline in GDP for 2020 would be limited to -6.6%, followed by a growth rebound of 4.8% in 2021.
Ten months on, subsequent second and third waves and resultant lockdowns mean the expected date for a return to normality keeps being put back. "Germany's management of the pandemic looks shaky," declared The Economist in its 3 April issue, citing two main factors. "The first is that much of the lockdown armoury is already deployed… leaving Germany to countenance hitherto untried options like compulsory testing and curfews.
The second is "a fraying of Germany's federal model". This has left Merkel at loggerheads with "freelancing state leaders" and hinting that "their intransigence would be met with changes to federal law".1 Her rebuke extended to Armin Laschet, the premier of North Rhine-Westphalia, who hopes to succeed her as Chancellor after the federal election on 26 September.
US accelerators
Yet despite the setbacks, German industry has "maintained its upward trajectory" reported Deutsche Bank Research's analysts in their report, World Outlook: Germany: Goldilocks with Inflation Risk (16 March). An ongoing recovery in world trade, with particularly strong demand from the US and China has meant buoyant export demand and predictions for a gain, albeit modest, in Q1 2021 industrial output.
The team also expects the US fiscal stimulus to have a positive impact on German GDP, citing studies by the Bundesbank that found "a high contemporary correlation between the US and the German economic cycle". While there is some uncertainty as to how much of the benefit will extend outside of the US "the boost to German activity, particularly in H2 should be substantial".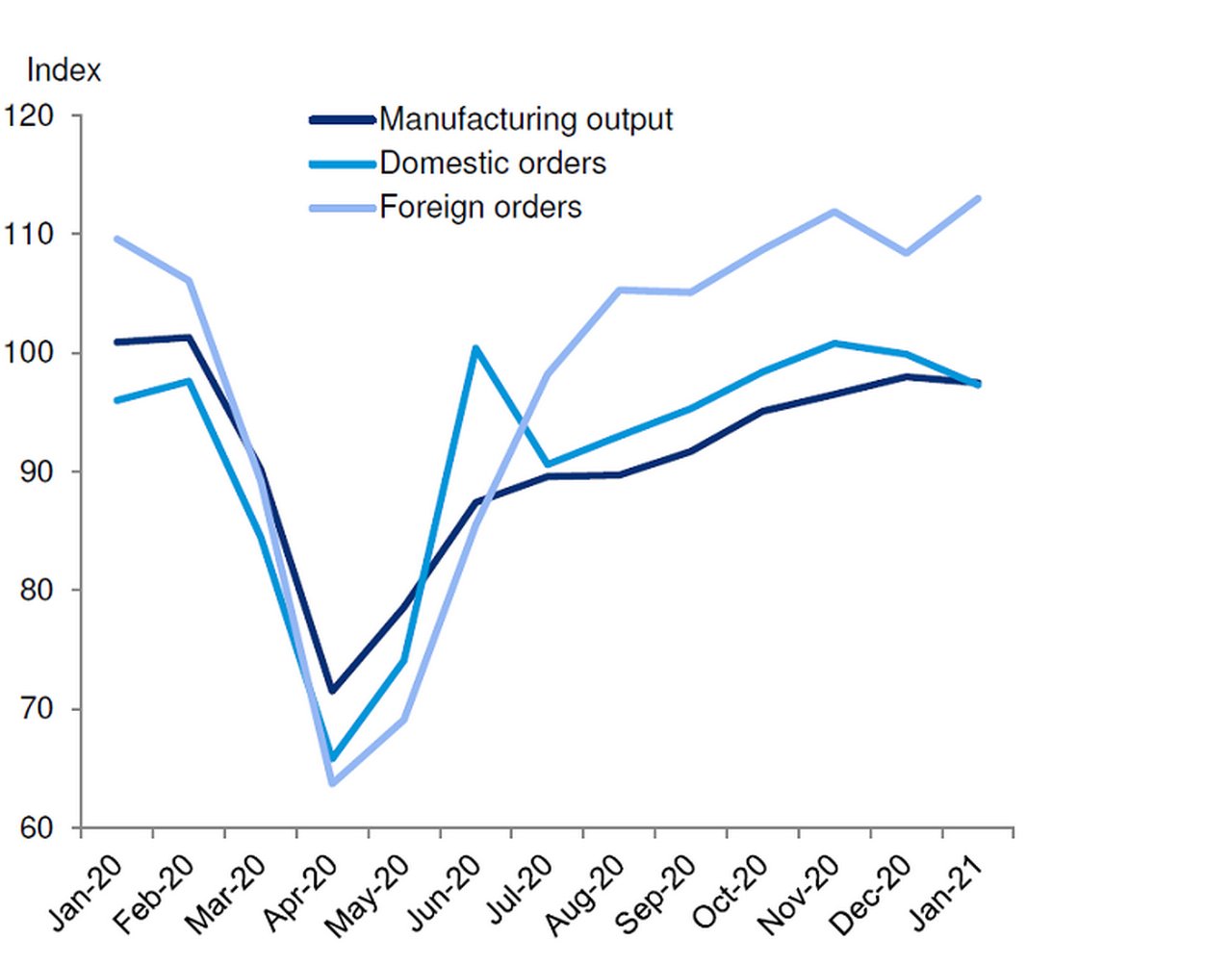 Figure 1: German industry boosted by foreign demand
Source : Bundesbank, Refinitiv Datastream, Deutsche Bank
Infection rates and vaccine tracker
The dark cloud threatening this scenario is the accelerating coronavirus infection rate in much of mainland Europe, which suggests at best only tentative lockdown easing before May.
Germany's own worsening rate has, according to The Guardian (5 April),2 "prompted calls for the introduction of nationwide coronavirus restrictions amid confusion and frustration over patchwork arrangements across the country". Chancellor Merkel, the UK daily continues, "has persistently called for tighter, more unified rules across the country, but has frequently been overruled by the leaders of the states, leading to a weakening of her standing."
Weekly data on Infection rates and vaccine progress is helpfully published by the European Centre for Disease Prevention and Control,3 with Germany the EU's fourth highest as at 6 April in terms of total cases (2,782,273), and as per Figure 2 at 12.9% slightly behind the EU/EEA 29 reporting countries' average of 14.2% with respect to first dose vaccine uptake for over-18s.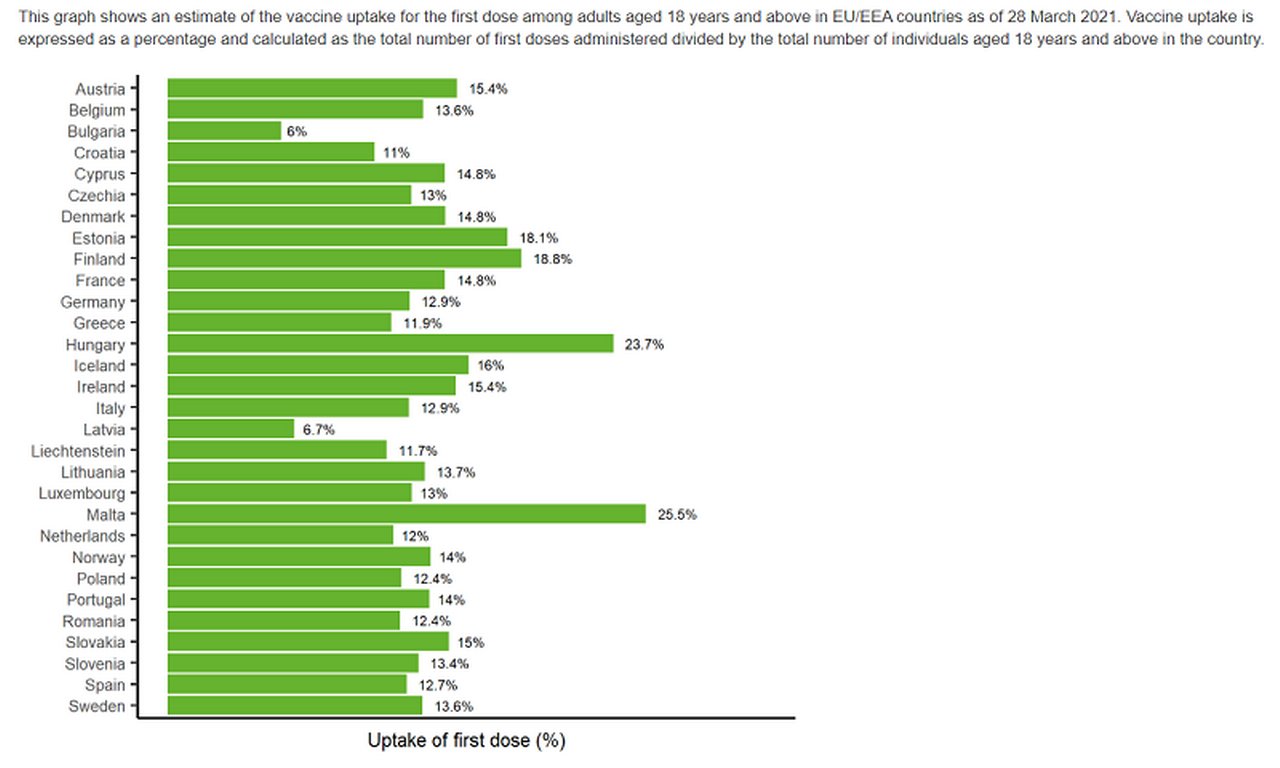 Figure 2: Vaccine uptake for first dose among over 18s in the EU/EEA countries
Source: https://covid19-vaccine-report.ecdc.europa.eu/
As the Deutsche Bank World Outlook (16 March) observes, "Although the international tailwind already propelling German industry will get progressively stronger during the course of the year, the economy's lift-off requires that the domestic growth engine springs to life too."
But the evidence of a third wave means that lifting restrictions and the timing of the resulting growth rebound are progressively shifting to later in the year. "Anecdotal evidence suggests that after one year of Covid-19 people perceive even cautious easing measures as a signal that the worst is over and behave accordingly". Analysts cite a surge in bookings for Easter holidays on the Balearic Islands, increasing the risk that holiday makers once again will boost the pandemic upon their return. The Guardian report of 5 April adds, "Reports over the weekend of Germans basking in temperatures of 20 °C on Mallorca's beaches, while those who stayed at home faced an icy polar front and snowstorms, has only added to the disgruntlement."
How will this affect economic growth? The much-anticipated post-lockdown demand boost should, as it did in 2020, begin in Q2 but show up mainly in Q3, when Deutsche Bank analysts anticipate a growth rate of 4%. After a -4.9% drop in GDP in 2020 (which was less steep than mid-year estimates), the team has trimmed its expectation for 2021 and now expects GDP to expand by 3.7%, against its projection last November of 4.5%.
A Green-tinged coalition
Were it not for the persistence of the pandemic and the balance between containment and managing the economy, the focus would currently be on whether Angela Merkel's decision to step down as Chancellor after 16 years in office also means the decline of her party, the Christian Democratic Union (CDU). Ahead of federal and state elections on 26 September, the fortunes of the CDU and its rivals were examined by Senior Economists Barbara Boettcher and Marion Muehlberger in their 31 March Deutsche Bank Research paper Focus Germany: CDU's Covid-19 election bonus – from hero to zero by. They begin by stating that the CDU's 'crisis bonus' is vanishing after the centre-right political alliance of the CDU and the Christian Social Union (CSU) "took full credit for successfully steering the country through the first wave of the pandemic," to the detriment of the CDU/CSU's coalition partner the Social Democratic Party (SPD).
Each of them is now disproportionately hit by the electorate's dissatisfaction with the handling of the second and third waves, as illustrated in Figures 3 and 4. Boettcher and Muehlberger identify three main drivers for waning confidence in the government's crisis management:
Growing frustration with an ever-changing thicket of rules regarded as arbitrary and inconsistent rather than effective;
Disappointment over the speed of the vaccination programme and build-up of test capacities; and
A tarnished national self-perception as Germany muddles through ranking midrange based on infection rates and vaccination progress.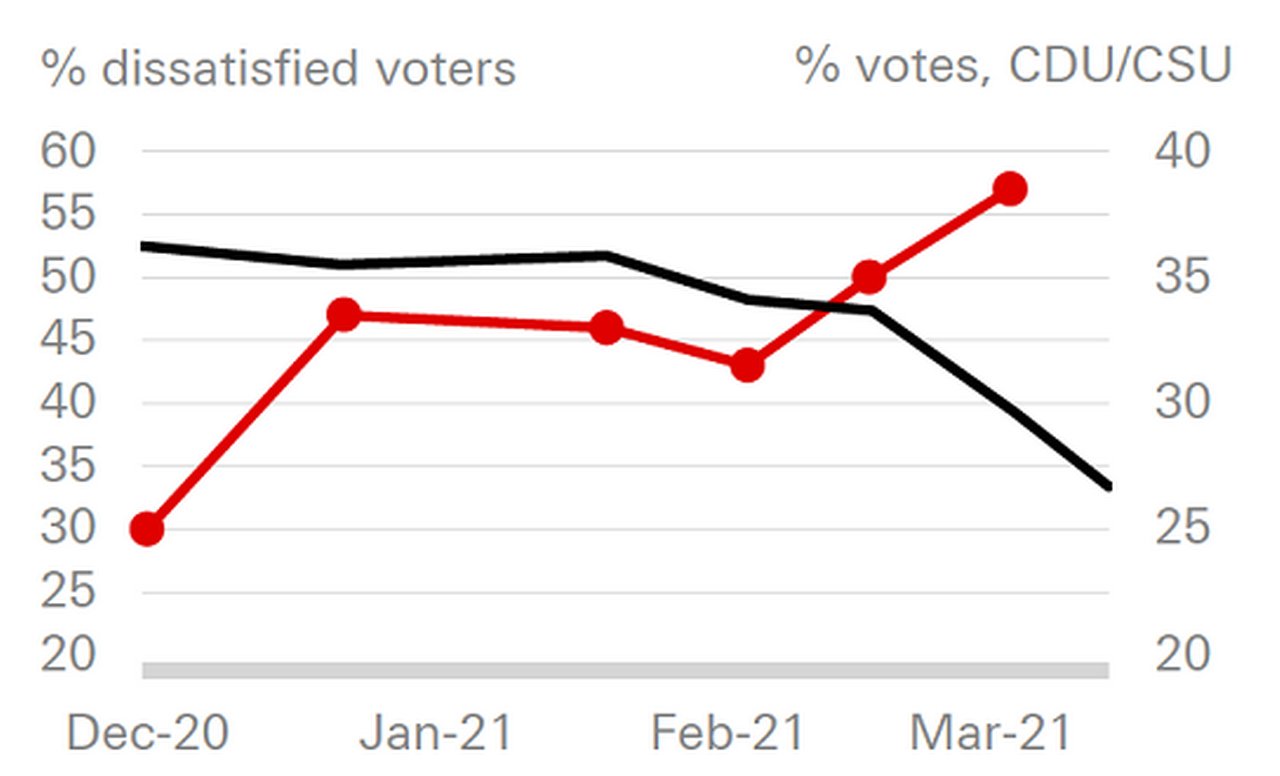 Figure 3: Support for CDU/CSU waning due to dissatisfaction with coronavirus measures
Note: Surveys since the start of the 2nd lockdown on December 16; *voters who think that the measures in force are excessive or should be tougher; **major political surveys taken into account: Allensbach, Kantar, Forsa, FG Wahlen, Infratest, INSA.
Source: ARD Deutschlandtrend, Wahlrecht.de, Deutsche Bank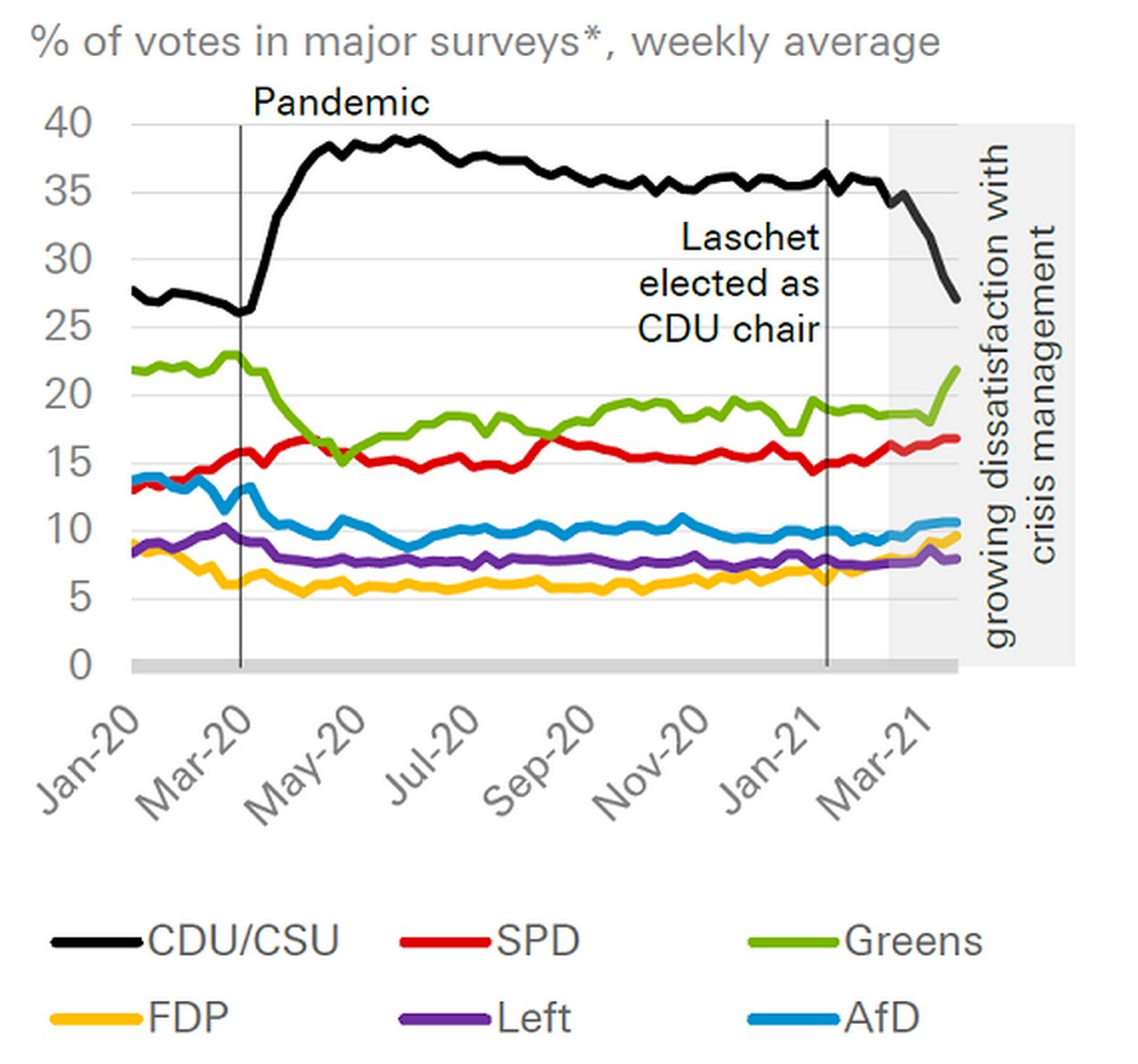 Figure 4: Popularity of major political parties since Covid-19 outbreak
Note: *major political surveys taken into account: Allensbach, Kantar, Forsa, FG Wahlen, Infratest, INSA.
Source: Wahlrecht.de, Deutsche Bank


As September's federal election approaches, reports suggest the unity that marked the first year of the crisis is slipping as figures such as Interior Minister Horst Seehofer call for uniform coronavirus rules across Germany in the face of differing approaches emerging across the country's 16 states.4
Nomination of the CDU Chancellor candidate to succeed Markel seems unlikely to turn the tide, the analysts suggest, with Laschet, elected CDU chair in January 2021 and PM of North-Rhine Westphalia, and Markus Söder, CSU chair and PM of Bavaria the two contenders.
With the Green Party the main beneficiary of the CDU's falling approval ratings, debate is underway on the various options for a coalition after 26 September with a CDU/CSU/Green coalition seen as both the most likely outcome. Boettcher and Muehlberger agree with this scenario, but based on two assumptions: first, that "peak pessimism" has now been reached on the Covid-19 response and related policies, second that over the summer the fight against the pandemic will make progress and allow a more substantial re-opening that triggers a strong economic rebound.
Burgeoning borrowing
"Now, it is clear that fiscal consolidation will be pushed out at least by another year"

In the meantime, on 24 March Germany's Finance Minister, Olaf Scholz5, promised that everything possible would be done to enable Germany to spend its way towards a post-pandemic recovery, as he presented a €60bn supplementary budget that will increase Germany's total net borrowing for 2021 to at least €240bn. He also proposed a draft budget for 2022 with new net debt of €81.5bn. This would require parliament suspending for three years in succession a 'debt brake' that limits Germany's new borrowing to 0.35% of GDP and increase the country's total pandemic-related borrowing from 2020 to 2022 to more than €450bn.
flow reported on previous packages in Germany's lockdown lending and the contents of this latest stimulus was previewed in his 23 March blog, Germany: Government will present another XXL supplementary budget by Deutsche Bank Research Senior Economist Sebastian Becker, who wrote that 2021 net federal borrowing of €240bn represents 6.8% of GDP, "an all-time high in German history". Becker also offered a breakdown of where the €60bn extra borrowing was likely to go: "€25.5bn should be spent on additional financial aid paid to lockdown-stricken firms; nearly €9bn each will be needed to cover tax revenue shortfalls and to finance measures to fight the pandemic (probably money on testing, hospitals, etc.); a further €8bn should be used to boost financial buffers for unanticipated spending needs, €2.5bn is needed to close a budget hole due to the cancelled 2020 Bundesbank surplus. Other extra-expenses relate to higher interest payments (€4.5bn) or legally-decided compensation payments to energy producers (€2.4bn)."
Noting the €81.5bn deficit targeted in the 2022 budget draft – 2.2% of forecast GDP next year – Becker comments that it is "clearly incompatible" with the normal debt brake rule and will require reusing a special clause that allows for "excess borrowing for extraordinary circumstances". He adds that until recently, at least officially, the government "was still aiming to comply with the debt brake rules from 2022 onwards. Now, it is clear that fiscal consolidation will be pushed out at least by another year".
Filling Merkel's shoes
For more on Germany's post-pandemic prospects, no less than eight Deutsche Bank Research analysts contributed to the 4 March white paper Focus Germany: Germany in the next decade: Ambition and potential, which flow recently examined in Steering post-Covid recovery. The report warned that while Germany was well placed to keep technological leadership in and reap the benefits of green technology, the country is falling behind as a research and innovation power house and – along with fellow EU members – is unlikely to make up ground in the race to develop big data and artificial intelligence (AI).
Offsetting this is a major strength, Germany is one of only a handful of large advanced countries that has maintained a strong industrial base and has a strong reputation as a producer of high-end capital goods, primarily automotive products, mechanical and electrical engineering (see Figure 5).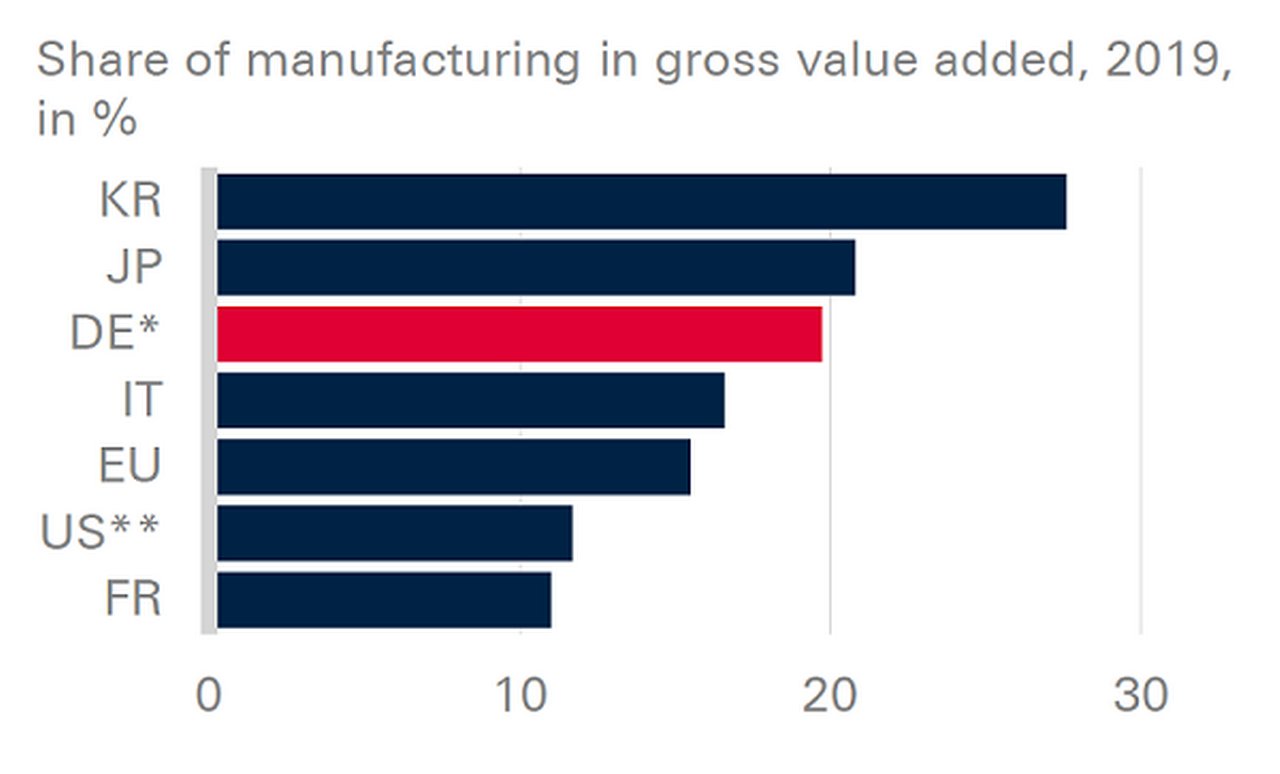 Figure 5: Germany has a strong industrial base
Note: *2020, **2018
Source: Eurostat, OECD
The authors regard this bias towards the "old economy" as a positive strength. "German manufacturing companies – often SMEs – develop and produce innovative and customised industrial goods for global clients. Demand for such products is expected to increase even if the shift towards the service economy continues".
The report also suggests that the single market is by far the EU's biggest single asset, so "strengthening and deepening it (especially the digital single market) is essential for the EU and Germany to retain leverage in trade and investment policies". The UK's departure from the Union saw Germany lose a free-market proponent, thus "tilting the balance towards those members more inclined towards state interventionism.
"By discussing how and when to exit huge pandemic-induced fiscal stimulus and (industrial) policy interventions, Germany now has internalised a debate that is taking place on the EU level since the rise of China". The authors comment that Germany's role in the world is strongly linked to its leading role in the EU, as shown in Figure 6.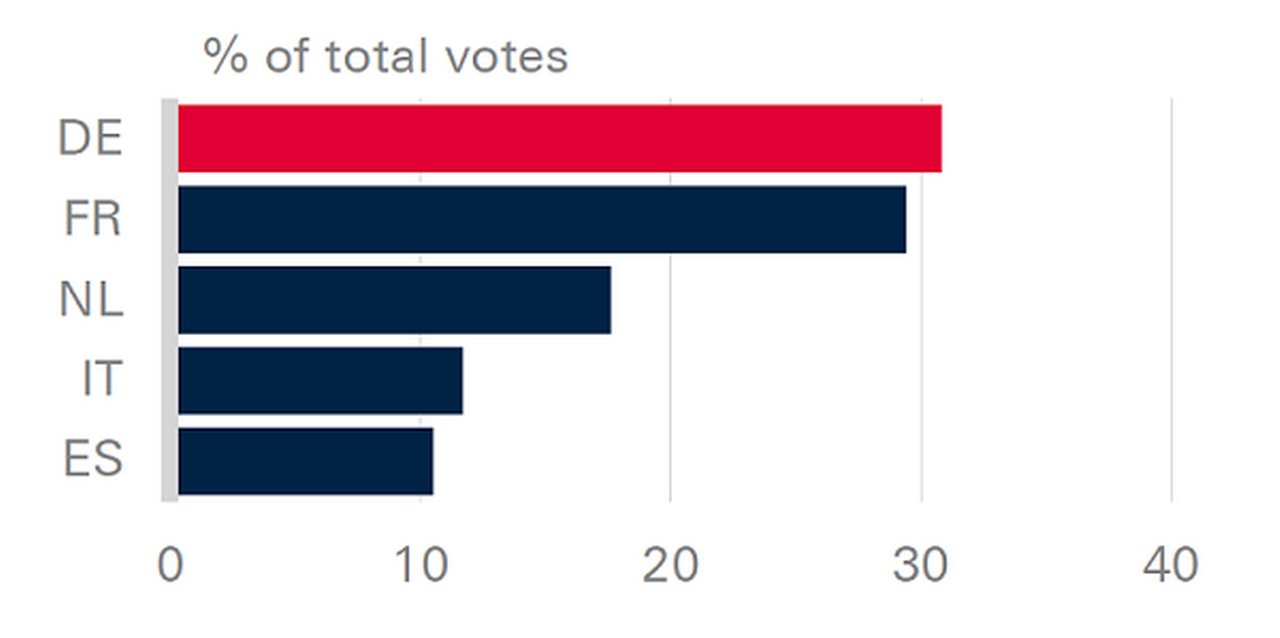 Figure 6: Germany is the most influential country in EU policymaking
Source: ECFR - eucoalitionexplorer
When Merkel departs, she will leave behind an impressive legacy as the EU's most experienced crisis manager but also a political vacuum as her successor "might be more occupied with domestic politics and coalition management". While a so-called German-French engine has powered many recent landmark EU initiatives, it is unclear "whether French President Macron can become the EU's global face in the next decade" – not only could the task of combining "the diverging interests in an EU-27" prove too much of a challenge but he must also stand for re-election in 2022.
"This adds uncertainty to the German-French cooperation and might imply that Europe cannot rely on an effective leadership for the nearer future," the report concludes "which in turn would have an impact on Germany's geopolitical role".
Deutsche Bank Research reports referenced
Focus Germany: CDU's Covid-19 election bonus – from hero to zero by Barbara Boettcher and Marion Muehlberger (31 March)
Focus Germany: State elections – critical test for the CDU and its party leader Laschet by Barbara Boettcher and Marion Muehlberger (10 March)
Germany Blog: Germany: Government will present another XXL supplementary budget by Sebastian Becker (23 March)
World Outlook: Goldilocks with Inflation Risk by David Folkerts-Landau, Peter Hooper and various contributors (16 March)
Focus Germany: Germany in the next decade: Ambition and potential by Marion Muehlberger, Barbara Boettcher, Stefan Schneider, Sebastian Becker, Eric Heymann, Jochen Moebert, Marc Schattenberg and Jan Schildbach (4 March)
Stay up-to-date with
Choose your preferred banking topics and we will send you updated emails based on your selection
Sign-up

Sign-up
flow magazine is published twice per year and can be read online and delivered to your door in print
Subscribe

Subscribe
YOU MIGHT BE INTERESTED IN